The King of Scots Profile
Blended Scotch Whisky
A three-year-old blend with notes of toffee, spices and citrus on the nose. At first, the palate is said to be sweet, with ripe fruits, toffee and vanilla, developing into a sweet and spicy finish. Non-chill-filtered, the whisky is bottled at 40% abv.
Whiskies used to make the King of Scots blend are hand-picked by the company's chairman and master blender Fred Laing. Each bottle is decorated with Scotland's Lion Rampant, which was used by the Kings of Scotland for centuries.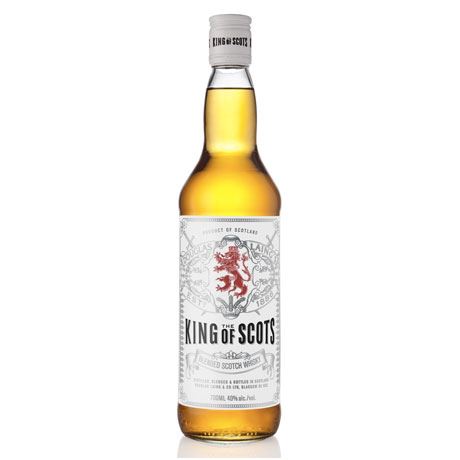 Production type

Blended Scotch
The King of Scots History
The story of Douglas Laing's King of Scots whisky is said to date back to the late 19th century. Supposedly first created in 1886, its recipe is still kept top secret by the Laing family.
Having served in the RAF during World War II, Fred Laing Snr met a group of Americans who owned the King of Scots brand, and ran an operation out of New York. Having worked in shipping on the Glasgow docks, Laing was asked to arrange the shipping and local bottling of King of Scots.
The brand, along with three casks of whisky, was acquired fully by Fred Laing Snr in 1948, at which point he established the company Douglas Laing & Co. He set about acquiring stocks from distilleries as fillings for his new blend – not an easy task in post-war Scotland.
King of Scots really 'took off' during the 1970s when Douglas Laing & Co. was asked to provide a glitzy blended Scotch for the duty free market, to appeal to wealthy Asian travellers.
In the mid-1970s King of Scots Rare Extra Old, a no-age-statement, high malt blend of around six years, was launched. It was later followed by a 17- and 25-year-old.
Over the decades, there have been numerous expressions of King of Scots released, some presented in the signature 'mallet' shaped ceramic decanter and others in carved glass decanters.
Owner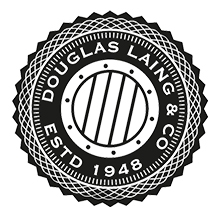 Current owner