Vat 69 Profile
Blended Scotch Whisky
Not the Pope's phone number or even a vatted malt, Vat 69 was the flagship blend of William Sanderson & Son Ltd. that was absorbed into DCL, now Diageo. Sales are reputedly over a million cases a year with key markets being Venezuela, Australia and Spain, and it is also bottled locally in India. The traditional heart of the blend was what was once a smoky Highland malt – Glen Garioch. The current recipe includes some 40 malts and grains, and the style is light and well-balanced with a vanilla sweetness. The deluxe, limited edition Vat 69 Reserve was launched in 1980.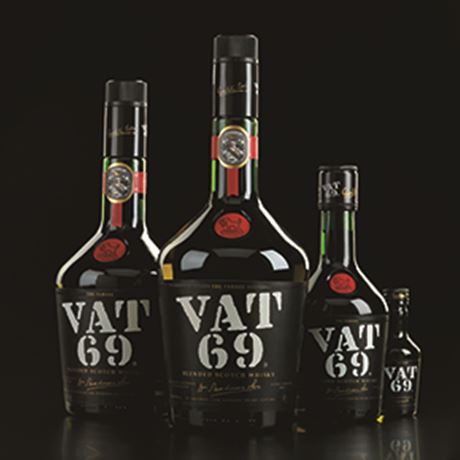 Production type

Blended Scotch
Vat 69 History
Vat 69 was created by the Leith-born blender William Sanderson in 1882. According to legend he vatted 100 casks and invited a panel of friends to taste them blind. The 69th cask was unanimously declared to be the best, and the name stuck. Within five years Sanderson had bought into the Aberdeenshire distillery of Glen Garioch and had helped found Edinburgh's North British distillery in 1885 to break DCL's near monopoly on grain whisky. The blend was well established by the time he died in 1908, and as Europe went to war it headed south with Ernest Shackleton on his Imperial Trans-Antarctic Expedition for 'medicinal and celebratory purposes' in 1914.
It became one of America's most popular whiskies after Prohibition ended in 1933 when its owners merged with Booth's Distillers of London. Within four years both became part of DCL.
Vat 69 has appeared in films like Our Man in Havana and was popular with Bollywood villains from the 1970s, though it's probably best known in the States as the favourite tipple of Capt. Lewis Nixon in the TV series Band of Brothers.
Timeline
1863

William Sanderson forms his own whisky business on Quality Street (now Maritime Street), Leith

1882

Vat 69 is born after a tasting panel of Sanderson's friends declare the 69th cask the best out of 100

1914

Vat 69 accompanies Sir Ernest Shackleton to the South Pole on his Imperial Trans-Antarctic Expedition

1937

William Sanderson & Son Ltd becomes part of the Distillers Company Ltd, having merged with Booth Distillers two years earlier

1967

With exports up by a fifth on the previous year, William Sanderson & Son Ltd wins the Queen's Award for industry

1969

Production of Vat 69 moves out of Leith to South Queensferry

1980

A deluxe 12-year-old expression, Vat 69 Reserve, is released

2001

The World War II mini-series, 'Band of Brothers', first airs on US TV, fuelling nostalgia for Vat 69
Owners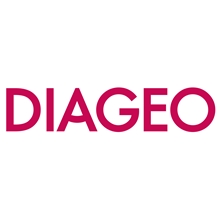 Parent company
Current owner
Previous owners