The North British Distillery Company Profile
The North British Distillery Company (NBDC) was formed by a group of blenders to build an independent grain distillery in Edinburgh in opposition to the monopoly the Distillers Company Ltd. had over the supply of grain. The latter was formed by six Lowland grain distillers with the aim of allocating production proportions and setting prices for spirit.
The NBDC grew to allow other whisky producers and merchants to acquire shares in the distillery, but is now operated by Lothian Distillers, a joint partnership between Edrington and Diageo.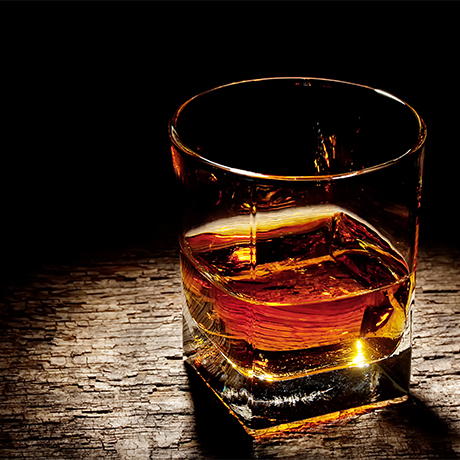 The North British Distillery Company History
In the late 19th century the only company blenders could purchase their grain from was the DCL. The conglomerate's monopoly on the grain whisky market had blenders understandably frustrated at the lack of options, so in an effort to provide an alternative and independent source of grain, they combined forces to build the North British distillery in Edinburgh in 1885.
The four founding members of the NBDC were Andrew Usher & Co, William Sanderson & Son, John Crabbie & Co and James Watson & Co, all of which were ironically absorbed by the DCL at a later date.
North British distillery was built in the Gorgie district of Edinburgh near the rail lines and Union Canal, and with ample room for expansion, which was quickly needed – four years after its construction in 1887 the site's original capacity was doubled to six million proof gallons.
By the 1960s the company was run as a co-operative with shares only available to recognised whisky blenders and merchants, such as Robertson & Baxter, IDV, William Lawson, Macdonald Martin, Seagram, and William Teacher.
In 1993 management of NBDC was taken over by Lothian Distillers, a joint partnership between Robertson & Baxter (now Edrington) and IDV. The latter, ironically again, merged with DCL (by that time called United Distillers), meaning North British is now part-run by the very company it was set up to oppose.
Distilleries & Brands
Associated companies
Contact
Address

North British Distillery Company Ltd




9 Wheatfield Road




Edinburgh




EH11 2PX




United Kingdom

Phone

+44 131 337 3363