A Gillies & Co Distillers Profile
According to Richard Paterson, who began his illustrious whisky blending career with A. Gillies & Co in Glasgow in 1966, the company was 'an old-fashioned firm involved in broking, blending and distilling.'
While the company was based out of Renfield Street in Glasgow, it operated the Glen Scotia distillery and a whisky warehousing and bottling site in Campbeltown, the latter formed from the merger of Glen Nevis and Ardlussa's disused warehouses.
Its main Scotch whisky brands included the Old Court, Scotia Royale and Royal Culross blends, as well as Glen Scotia single malt.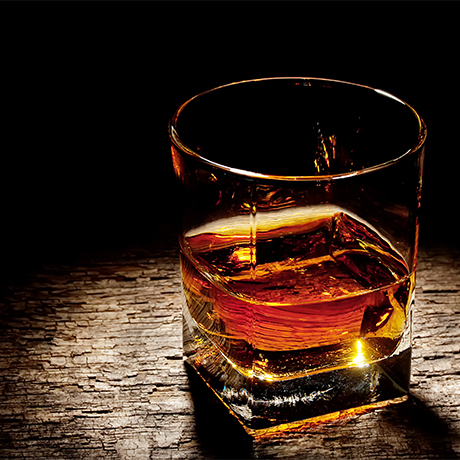 A Gillies & Co Distillers History
A. Gillies & Co was founded by Sir Maurice Bloch, founder of whisky blender and broker Bloch Brothers.
The firm acquired the Glen Scotia distillery in 1955 from Hiram Walker, which had itself acquired the distillery 12 months earlier from Bloch Bros.
In the same year the company bought the disused warehouses of Ardlussa and Glen Nevis distilleries in Campbeltown. The two neighbouring distilleries both closed in 1923, though their warehouses were combined in 1936 by Glen Nevis and Ardlussa Warehouses as a blending and bottling facility.
A. Gillies & Co. was eventually acquired by Amalgamated Distilled Products (ADP) in 1970, which became part of supermarket tycoon James Gulliver's Argyll Group in 1983.
The firm held Glen Scotia's license until its mothballing in 1984, and following Gulliver's failed bid to purchase Distillers Company Ltd in 1985, A. Gillies & Co, along with ADP's distilling interests, which included Glen Scotia and Littlemill distilleries, were sold to Gibson International.
Gibson was later acquired by Glen Catrine Bonded Warehouse Ltd in 1994, where A. Gillies & Co. remains a subsidiary under the name AG Bowling Ltd. Its Scotia Royale and Old Court brands were transferred to Loch Lomond Distillers in 2014.
A. Gillies & Co's former office on Renfield Street is now the location of a sandwich shop.
Distilleries & Brands
Burberrys

Blended Scotch Whisky

Old Governor

Blended Scotch Whisky

Old Worthy

Blended Scotch Whisky

Royal Culross

Blended Malt Scotch Whisky
Associated companies
Glen Catrine Bonded Warehouse

(Owner)
Contact
Address

A Gillies & Co Distillers




138 Renfield Street




Glasgow




G2 3AU




United Kingdom