El Vino Profile
Based in three key locations around the City of London – Blackfriars, Fleet Street and The Old Wine Shades near Monument – El Vino is a chain of long-established wine bars that originated as a wine merchant on Mark Lane. Although the business specialises in wines, Ports and food with a Spanish influence, El Vino has also blended and bottled its own Scotch whiskies for sale in its bars as well as through sister company Davy's Wine Merchants, which operates a string of shops and bars across London.
El Vino matures its Scotch whiskies in its own Sherry casks, which are imported from Spain – once a common practice among wine importers wanting to reuse their old Sherry transport casks. The bottler also claims to include a high proportion of malt whiskies in its signature El Vino Connoisseur Blend 16 Year Old.
Early Scotch whisky bottlings from El Vino are now extremely rare as they were primarily sold over the bar, usually in the Fleet Street branch.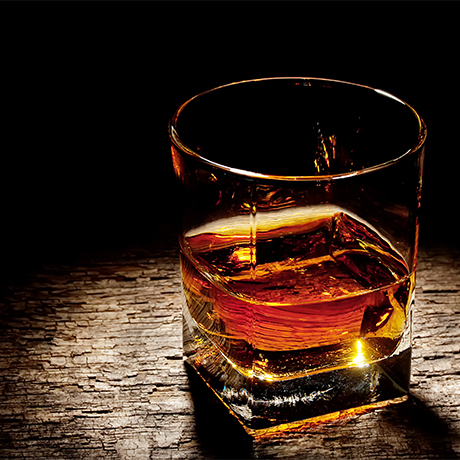 El Vino History
El Vino was founded by Alfred Louis Bower in 1879 as a wine merchant on Mark Lane in the City. Bower introduced a tasting room at the premises – originally called Bower & Co. – allowing his customers to sample his wines before buying. Its popularity grew and the merchant quickly transitioned into a fully-fledged wine bar.
Bower held ambitions to become Lord Mayor of London, but in order to fulfill his goal he was required to cease trading in the City under his own name. The business was subsequently renamed El Vino in 1923, and Bower rose to become Lord Mayor in 1924-25.
The company was passed down to Bower's nephew, Francis, and remained in family ownership until 2015 when it was purchased by Davy's. Today El Vino operates four bars in the City and continues Bower's original ethos of only selling wines that are ready to drink.
El Vino began bottling its own blended and single malt whiskies around 1985, although the majority – if not all – were designed for consumption in its bars. While El Vino continues to specialise in offering wines, it continues to blend and bottle its own blended Scotch.
Contact
Address

El Vino Co. Limited




161-165 Greenwich High Road


Greenwich


London




SE10 8JA




United Kingdom

Phone

+44 20 7353 5384