Eden Mill distillery
Lowland Single Malt Scotch Whisky
Eden Mill leans heavily on its heritage as a brewer when it comes to defining the style of its single malt Scotch whisky by choosing malts inherent to beer in its mash: pale malt, chocolate malt and crystal malt. While many claim barley varieties have little impact on a whisky's flavour, Eden Mill is adamant the difference in the new make is quite discernable.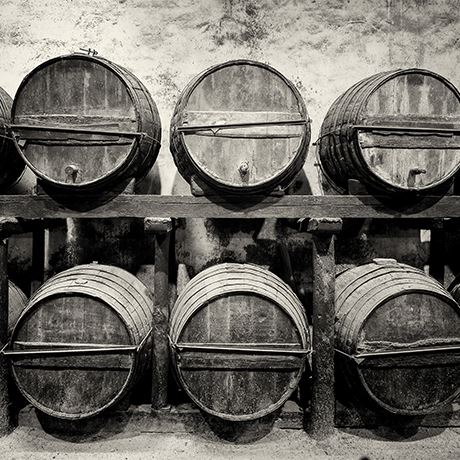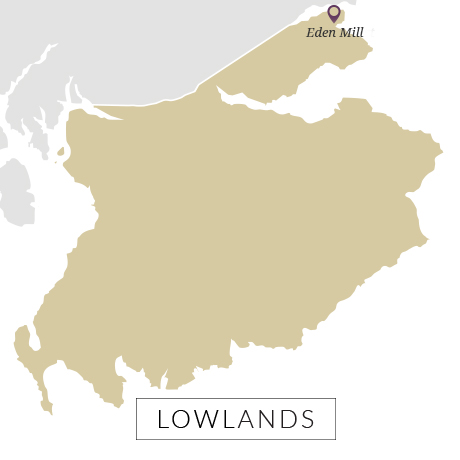 Region

Lowland

Production type

Unaged spirits

Distillery Status

Working
Eden Mill History
The famous Haig family first founded a distillery at Guardbridge, Fife, in 1810. William Haig, the father of John Haig who founded Cameronbridge, built Seggie Distillery in the village's Main Street. The distillery remained in operation until 1860, when the Haigs, who were doing a roaring trade with Cameronbridge grain distillery, envisaged a better use for the facility as a paper mill. After 50 years in operation, distilling ceased at Seggie and the site was reopened as the Guard Bridge Paper Mill. At the height of its operation in the 1950s, the paper mill employed some 600 people from the surrounding area and had become a key business in Fife.
In 1967 Curtis Fine Papers became owner of the mill after merging with Guard Bridge Power. The site continued to operate as a paper mill until 2008 when Curtis Fine Papers went into administration, making 180 people redundant.
The site lay empty and disused for two years before it was eventually bought by St Andrews University, which had a view to create a biomass facility that would power new businesses situated on-site.
In 2012 Fife businessman Paul Miller opened Eden Brewery at the site, and after installing an artisan still began producing hopped gin and single malt whisky in 2014. Rebranded as Eden Mill, the site has become the first combined brewery-distillery in Scotland.
The distillery has committed to keeping its whisky output small, filling just eight barrels per week. Eventually its whisky will be available in three different styles: pale malt, chocolate malt and crystal malt, all of which are matured in a variety of cask types. While it waits for the malt spirit to mature, Eden Mill is offering 500ml bottles of its liquid at one and two years old. A select number of bespoke private casks are also available.
Timeline
1810

Seggie Distillery founded by William Haig at Guardbridge, Fife

1845

The Haigs install a Coffey still, turning the distillery to grain production

1860

The distillery remained in the Haig family until it was permanently closed after just 50 years in operation

1873

The Haigs convert the distillery into the Guardbridge Paper Mill

2008

The paper mill, now owned by Curtis Fine Papers, goes into receivership and is acquired by St Andrew's University two years later

2012

Eden Brewery St. Andrews opens

2014

Rebranded as Eden Mill, the site also begins distilling whisky and gin
Owner
Current owner
Paul Miller

2012 - present
Contact
Address

Eden Mill Distillery




Main Street


Guardbridge


St Andrews




Fife




KY16 0UU




United Kingdom

Phone

+44 1334 834 038

Visitor Opening Hours

Monday

10am to 5pm

Tuesday

10am to 5pm

Wednesday

10am to 5pm

Thursday

10am to 5pm

Friday

10am to 5pm

Saturday

10am to 5pm

Sunday

10am to 5pm