Peter Thomson (Perth) Profile
From a whisky viewpoint, Thomson's was best known for its whisky-filled Beneagles range of Beswick ceramic miniatures and decanters, which included a series of Scottish birds of prey decanters. There was even a ceramic miniature haggis and a Loch Ness Monster.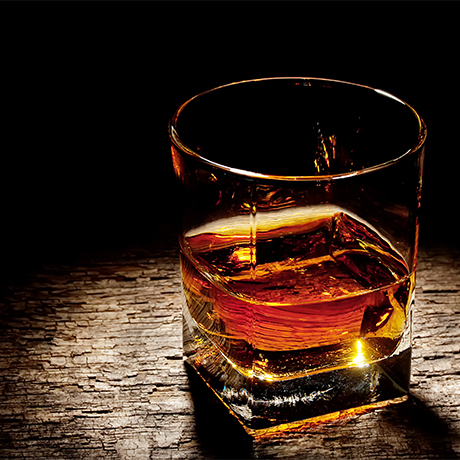 Peter Thomson (Perth) History
Peter Thomson's father Alex established a grocery business in Perth during 1897, and in 1908 Peter acquired one of the shops, located on Perth High Street, creating Peter Thomson (Perth) Limited. The shop dealt primarily in wines and spirits, and soon the company boasted four Perth retail outlets and developed a successful wholesale trade. Thomson was a skilful blender, with a fine working knowledge of Speyside malts, and what was originally Peter Thomson's Whisky was re-branded as Beneagles during the 1920s. The name was inspired by the construction of the great Gleneagles Hotel in Perthshire.
Peter Thomson died in 1939, but the company remained in the family, with the last retail shop closing in 1973, as activities were focused on wholesaling. In 1983 the firm was acquired by hotel magnate Reo Stakis, and subsequently became part of Waverley Vintners Ltd, which functioned as a subsidiary of the holding company Scottish & Newcastle Breweries plc, trading in the wholesale and retail of wines and spirits. Thomson's ultimately came into the hands of Whyte & Mackay Distillers in 1993, and ceased to be a registered company in 2011.
Distilleries & Brands
Contact
Address

Peter Thomson (Perth) Limited




2-4 Broadway Park


South Gyle Broadway


Edinburgh




EH12 9JZ




United Kingdom