Grierson Oldham & Adams Profile
Wine and spirit merchant and importer Grierson, Oldham & Co. Ltd sold an own-brand blended Scotch whisky originally called Grierson's Vat No. 1 which by the 1980s had been continuously produced since the reign of George IV (1820-1830). By the 1970s, the brand had become known as Grierson's No: 1, and a 12-year-old expression was released in the following decade.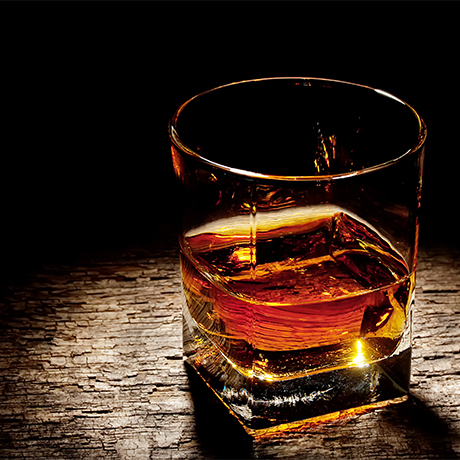 Grierson Oldham & Adams History
Founded in 1820, the firm of Grierson's was based in London, initially at 9 Regents Street. In 1923 the firm moved to 25 Haymarket with a warehouse at Leake Street, underneath Waterloo Station. In 1946, more than 1,000 bottles of whisky were stolen from the premises.
Around 1962, the firm became Grierson, Oldham & Adams and began to import an Irish whisky liqueur known as Irish Mist. Four years later, the company was sold to the John Holt Group, which in turn was sold to agribusiness Lonrho.
A company named Grierson, Oldham & Adams (Sales) Ltd. was incorporated in Ireland in 1973, opening an office in Dublin. However it was dissolved by 1989.
By the early 1980s, 12-year-old Grierson No.1 blended malt aged for 12 years was noted as being produced by London-based wine merchant and shipper Grierson-Blumenthal Ltd., owned by Forte Holdings.
Distilleries & Brands
Grierson's

Blended Scotch Whisky