Evans Marshall & Company Profile
Evans, Marshall & Co. was a London-based wine and spirits merchant that owned, blended and bottled Royal Marshall Scotch whisky. Initially released in the 1940s, the whisky was bottled at 40% abv and aged for 10 years. It continued to be produced throughout the 1960s, when it was released without an age statement.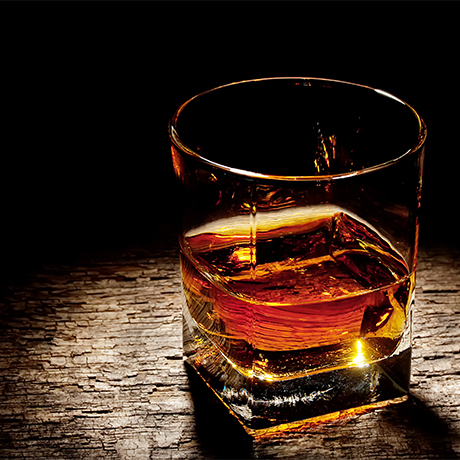 Evans Marshall & Company History
Messrs Evans and Marshall entered business together in the late 19th century with premises in the City of London. Initially, the company's trade focused on wine, in particular varieties from France and Germany. The firm was incorporated in 1934 and became a wholly-owned subsidiary of Bass Charrington Vintners Ltd., which, in turn, became part of Bass Charrington Ltd. in 1961. In 1969, Bass Charrington was renamed Bass Plc., which was sold to Interbev in 2000.
Distilleries & Brands
Royal Marshall

Blended Scotch Whisky