Evelyn Cooke & Son Profile
Wine and spirits retailer Evelyn Cooke & Son sold a range of products, both imported and sold under its own label. The company had sold two own-blend varieties from the late 19th century: one with an age statement and another aged in bond for 10 years. Glenevco 'Fine Old Scotch Whisky was bottled at 40% abv and released shortly after the end of the Second World War.
Cooke's also sold an own-label Irish "white label" whiskey bottled at 66.2 Proof (37.8% abv), as well as an own-label gin and rum.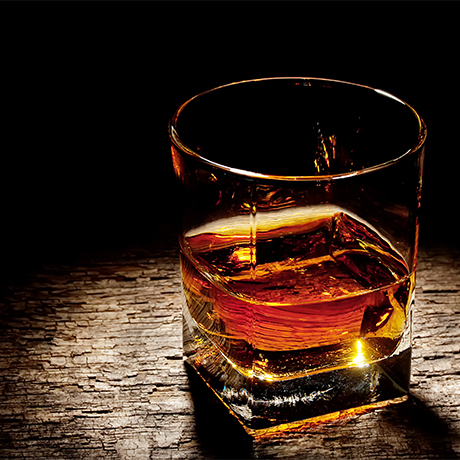 Evelyn Cooke & Son History
Evelyn Cooke was founded in 1870 and had premises at The Regent on Carr Lane, Hull, East Yorkshire. In the early 20th century, Evelyn Cooke became Evelyn Cooke & Son and moved premises to Swan House in Mytongate, a little to the south of its original location.
In 1943, Evelyn Cooke & Sons was fined a total of £70 14s for seven counts of 'supplying spirits without certificate', and seven counts of 'not entering stock consignments in the company's stock books'.
The company was wound-up voluntarily in January 1956, having ceased trading in 1955.
Distilleries & Brands
Glenevco

Blended Scotch Whisky