Caermory Profile
Islands Single Malt Scotch Whisky
Put simply, Caermory is a limited edition run of unpeated single malt from Tobermory distillery on the Isle of Mull, bottled under a different name. However, the story of its conception is anything but simple [see below].
Matured solely in ex-Bourbon casks, Caermory was initially released as a no-age-statement 'single malt Scotch whisky from the Isle of Mull', but has since been bottled as a 15-year-old (at 56% abv), 20-year-old (at 49.6% abv) and most recently as a single cask 21-year-old (at 48.2% abv).
The release of Caermory 25-year-old is being planned for the end of 2017.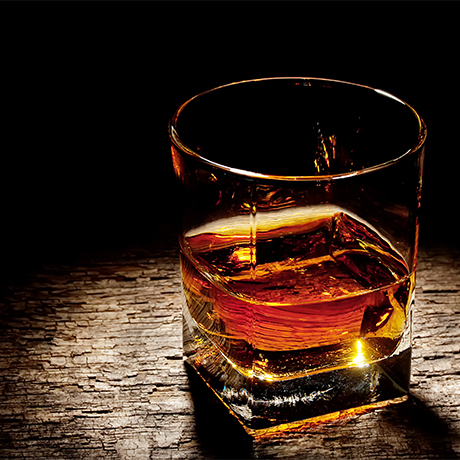 Caermory History
In a word, the history of this brand is fascinating. In 1992 Harold Currie (ex-Pernod Ricard and Isle of Arran Distillers), Stewart Jowett (then owner of Tobermory distillery) and Derek Hewson (a tax and revenue consultant) planned to get Tobermory distillery, which had been silent since 1982, up and running again.
The trio created the Spirit of 1992 PLC as a Business Expansion Scheme (BES) project, which exempted investors from paying capital gains tax.
The group issued the plan to potential investors on 16 September 1992 – Black Wednesday – but luckily managed to attract investment of £750,000. Distillation started in March 1993 on Tobermory's two copper pot stills, which hadn't been used for around a decade.
As soon as Spirit of 1992 had finished distilling, Jowett sold Tobermory to Burn Stewart Distillers, but the BES retained the 150,000 litres of spirit it had distilled.
In 1998 the company sold what had become five-year-old single malt whisky as bulk, and bottled just 888 bottles as 'single malt Scotch whisky from the Isle of Mull'. It wasn't until later the whisky became known as Caermory.
Hewson had kept his own stock of 20 hogsheads in bond to allow him to release it for sale at a later date, bottled as Caermory by Hunter Laing & Co. Three single casks have been bottled to-date with an approximate outturn of 280 bottles per cask, although some hogsheads have been traded to Hunter Laing wholesale.
There are plans for a 25-year-old but this may turn on whether Hewson feels his investment would be better realised by selling his remaining stock to the trade.
Timeline
1992

Spirit of 1992 PLC is established to purchase Tobermory spirit

1993

The run of what will become Caermory spirit is produced at Tobermory distillery

2002

The Spirit of 1992 PLC is dissolved

2008

Caermory is released as a 15-year-old

2013

Caermory 20-year-old is released

2015

Caermory 21-year-old is released
Owners Current owner
Caermory Whisky

2008 - present
Previous owner
The Spirit of 1992

1993 - 2002
Contact
Address

Caermory Whisky




114 Wymondley Road




Hitchin




Hertfordshire




SG4 9PX




United Kingdom

Phone

+44 1462 456220

Visitor Opening Hours

Not open to the public