Bold, brash and – if it's to your taste – beautiful, Dubai is a tourist destination on the up, and a monument to thoroughly modern consumption, with its five-star hotels, plush restaurants and vast shopping malls. Jihane Miller picks out its major attractions.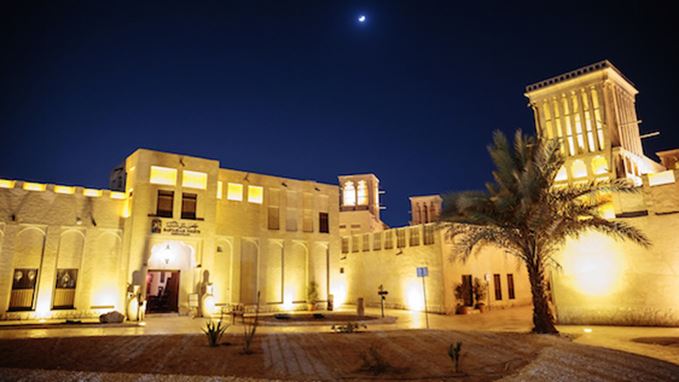 Dubai is a city that never sleeps. Sheikh Zayed Road, the freeway that runs through the heart of the city and connects it to Abu Dhabi and Sharjah, is constantly busy with cars at any time of day or night.
Drive 20 minutes in an easterly direction and you're in the desert. Public transport is limited to the metro, and the newly-opened Dubai Tram servicing the Al Sufouh/JBR districts. But taxis are cheap, easy to find and reliable; use Uber for areas that are further off the beaten track.
Deira is the 'old' part of town, even though the buildings only date back a few decades. Downtown is largely referred to as the centre, with the Burj Khalifa marking the spot, and Dubai Marina is a premium residential area with plenty of cafes and restaurants.
Each has its own charm and all are worth exploring. Given the influx of residents and tourists, and the general optimism projected onto the city, the result is a thriving social scene, with hotels and restaurants opening all over town in preparation for Expo 2020.
DAY 1
Get to grips with the lie of the land with a visit to the world's tallest tower, and the embodiment of Dubai's overriding optimism: the Burj Khalifa. There's an observation deck on the 124th level – labelled 'At The Top' – and tickets can be purchased online and on the lower ground floor of the Dubai Mall.
The panoramic views of the city allow you to contemplate just how much Dubai has achieved when you consider that, only 30 years ago, the Trade Centre building was the one and only tower in Dubai.

Creekside: Park Hyatt's Terrace Bar is the place for a Sundowner

The Burj Khalifa is connected to Dubai Mall and it's worth a look, if only to say that you've been inside the world's biggest mall. There's an impressive aquarium, an ice rink, multi-screen cinema complex and indoor waterfall. Shops range from 'high street' to ultimate luxury and are grouped together accordingly.
There's a plethora of eating options within the mall – all of them dry, as only hotels and a select number of free zone outlets are licensed to sell alcohol. Check out Eataly – an Italian food emporium that serves fresh fare and stocks a wide range of Italian foodstuffs, cookware and also features a Nutella bar.
For a homegrown option, stroll across the bridge linking Dubai Mall with Souk Al Bahar for coffee or a healthy lunch at Baker & Spice – a café specialising in organic ingredients.
If the whole bright-lights-big-city vibe is getting too much, head down to the Bastakiya area, the oldest part of the city, wander around the alleyways and pick up trinkets and souvenirs.

Authentic touch: Bastakiyah is the oldest part of Dubai

Then catch an abra (ferry) across the creek for just a few dirhams. On the other side are spice and gold souks offering a more authentic flavour of the Emirate – and serving as a reminder of Dubai's importance as a trading hub.
Time for refreshment. Hop in a cab to the Park Hyatt where, if the weather permits, The Terrace bar is the perfect spot for a sundowner. Or take afternoon tea in the hotel lounge while enjoying the hotel's traditional Arabian architecture.

Lounge life: Zuma is hugely popular in Dubai

Finish with drinks and dinner at Zuma, Dubai's most popular restaurant and therefore also the busiest and most difficult to get into. For a table at the weekend, book as far in advance as you can – or eat at 5.30pm or 11pm.
No table? Then head to the bar and console yourself with the best cocktails in town. Ask for Jimmy Barrat and, whatever you do, don't order a Budweiser.
DAY 2
Aside from eating, drinking and shopping, Dubai is a great place for 'doing'. The indoor ski slope in Mall of the Emirates is a great place for kids and adults to learn how to ski – a useful skill with Lebanon's pistes being only four hours away and Switzerland's not much further.
If that all sounds like too much work, forget the skis, don a thermal suit and ride the chair lifts – a merciful escape from the summer heat.
From one extreme to the other, Sky Dive Dubai offers tandem jumps and lessons for beginners, as well as solo jump options for seasoned sky divers. If you're brave enough, it's a thrilling way to see the city while getting your adrenaline kicks.
For the aquatically-minded, Aquaventure water park is located within the Atlantis Hotel complex. Try the River Rides – grab an inflatable rubber ring and let the current pull you along – or the blood-curdling Leap of Faith, a sheer drop not recommended for those with a fear of heights (or unreliable bathing suits). It gets busy during weekends and school holidays, so try to purchase tickets in advance.

Water fall: Dubai's Aquaventure attraction

Head to Qbara for dinner. I'm loath to use the word 'fusion', but it's probably the best way of describing the menu, which presents regional Arabic dishes in a way that is progressive, tasty and enjoyable (try the soft shell crab saj and the lobster kibbeh).
The bar serves excellent cocktails that also take regional influences, such as the Z'agroni, using fresh zaatar. It comes alive at night, with live sets at the weekend and impressive light animation that takes the dining experience to another level.
Fume is another excellent dining option, operating a very effective no-booking policy. That may mean waiting at the bar, but there's a good cocktail selection – the Donkey Kong is a twist on a Moscow Mule that is both refreshing and fiery.

Sumptuous: Hakkasan Dubai has two great bars

The Dubai branch of Alan Yau's Asian restaurant Hakkasan benefits from two bars, one tucked away inside the restaurant and with a wonderful Chinese Empire feel to it – think 1930s Shanghai – all exotic woods and lacquer. The drinks offering is well-rounded and, if cocktails are your thing, go for a smoky Negroni.
Or, for a touch of upscale Latin America, Coya is located at (not within) the Four Seasons Hotel complex. The food is Peruvian-influenced and the bar specialises in local grape spirit Pisco. The Pisco lounge has a selection of in-house Pisco infusions that form the base of some superb cocktails.

Slice of South America: Coya's Pisco lounge

Another perennially popular dining spot in the DIFC district, La Petite Maison serves up Mediterranean cuisine for sharing. The bar runs along one whole side of the restaurant and is a popular place for after-work drinks. And dinner drinks. In fact any kind of drinks, as the atmosphere in LPM is always convivial no matter what time of day, probably due to the fact that excellent service, food and ambience keep patrons returning time and again.

GETTING THERE
Airport: Dubai International Airport (DXB).
Transport: The easiest way into the city is by airport taxi. The metro is also connected to the airport and can take you as far north as Jebel Ali.
Best time to visit is between October and May. Temperatures can rise as high as 50C during summer, with extreme humidity.
Avoid visiting during Ramadan as activity is limited during the day, with many eateries shut until the fast is broken at sunset.
WHERE TO STAY
Four Seasons Dubai
This Jumeirah district hotel blends sand-coloured exterior walls with luxurious marble interiors and airy open spaces. Hendricks Bar is a must for cocktails.
Park Hyatt
On the far side of Dubai Creek, Arabian/Moorish architecture gives this a sense of place without being kitsch, service is always good and the restaurants are excellent.
Desert Palm Per Aquum
The closest Dubai gets to a boutique hotel, with only 38 rooms. Outside town, but don't let that put you off. Relax, enjoy the weather, amenities, spa and the excellent steak restaurant.
One&Only Royal Mirage & The Palm
Two clearly distinctive resorts, but guests can visit restaurants and outlets at both, moving easily between them by a boat shuttle that operates throughout the day and into the evening.
Conrad Dubai
A popular choice with business travellers or visitors wishing to stay in the heart of town. Everything in the Conrad is grand – public spaces are huge and strikingly decorated, and service is impeccable.