Four-time Oscar winner Katharine Hepburn was one of the most lauded actors in the Hollywood pantheon, but cut a sometimes controversial figure, frowned upon by some for her affairs with the likes of Spencer Tracy and Howard Hughes. She was also fond of a drop of Scotch, with Famous Grouse her brand of choice. Iain Russell reports.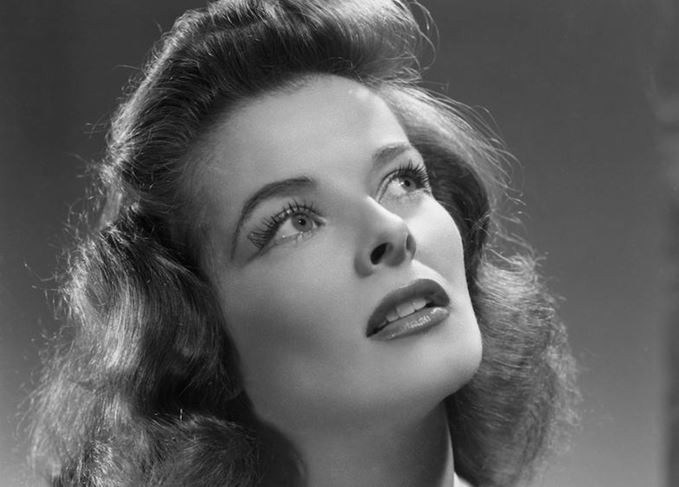 Katharine Hepburn (1907-2003) was a star of stage, screen and television who won four Academy Awards – more than any other actor.
Yet Hepburn was a controversial character, once labelled 'box office poison' by a cinema chain. She was dogged by innuendo and persistent personal attacks from film critics and gossip columnists alike, throughout her long career.
For some, Hepburn was considered too 'pushy' and 'mannish'. Strange as it may seem today, they criticised her preference for wearing tailored trousers instead of skirts and dresses.
Her athletic figure and her sporting talents – she was an excellent golfer, tennis player and swimmer – were somehow seen as unbecoming for a female movie star, as was her enthusiasm for doing her own stunts.
And journalists tut-tutted about her close friendships with a number of women during her life, while also writing disapprovingly of her affairs with famous men such as John Ford, Howard Hughes and Spencer Tracy.
Later biographers have even criticised her for drinking whisky!
Throughout the years, Hepburn made it quite clear that she didn't care what they said about her – that she intended to live her life as she wanted, and not as others thought she should.
Hepburn was born into a prosperous Connecticut family and never lost her Yankee accent and distinctive, clipped speech. She won her first Oscar in 1933, and became famous for starring roles in movies such as The Philadelphia Story (1940), The Lion in Winter (1968) and On Golden Pond (1981).
Although she married in 1928, she separated from her husband soon afterwards and was reputed to have had a number of affairs before meeting the actor Spencer Tracy in the late 1940s.

Fitting in: Hepburn enjoyed drinks with Humphrey Bogart while filming The African Queen

They co-starred in nine movies and embarked on a long and tempestuous love affair. She remained devoted to Tracy, despite his refusal to divorce his wife and his chronic alcoholism, until he died in 1967.
Hepburn appears to have had little interest in drinking during her younger years. Her friend and fellow actress Lauren Bacall remembered: 'I had hardly ever seen Katie take any alcohol… only very occasionally in Africa during [the filming of] The African Queen [1951] and then, only rarely.
'She knew that both Bogie [Humphrey Bogart] and [the film's director] John Huston enjoyed their drinks. She didn't want to encourage them, but she did like to join in from time to time.'
All that changed after Tracy's death in 1967, when she would often join Bacall for a drink before dinner – Hepburn with a Scotch, Bacall with a vodka or a Jack Daniel's.
Scotch was always Hepburn's tipple of choice. The actor Brian Blessed spoke to her about her strong attraction to the spirit while they were filming The Trojan Women (1971) in Spain.
'When I smell whisky, I go absolutely out of my mind,' she told him. 'Whisky is beauuuuuutiful. I smell whisky in a glass and I want it… I'd drink whisky morning, noon and night until it killed me.
'So when I found out Spencer [Tracy] was an alcoholic, and when I fell in love with Spencer, I adored the smell of whisky even more. And why do you think that is? Because I had more to lose.'
Like most whisky drinkers of the day, Hepburn had her favourite brand and her favourite 'serve'. Her friend, the writer Scott Berg, recorded that she enjoyed the King William IV blend, the glass 'filled beyond the brim with ice, pouring in a shot of the whisky over the cubes, then topping it with soda'.

Unbreakable bond: Hepburn was devoted to Spencer Tracy, despite his alcoholism

The shot had to be a generous one, and she switched brands in the late 1980s: King William IV was replaced by Famous Grouse after she was introduced to it when visiting rich relatives in Florida.
Several biographers have hinted that Hepburn became over-dependent on whisky in her later years. One quoted Hepburn's housekeeper, Norah Moore, saying that she worried so much about her boss's drinking that she secretly added water to the bottle of Famous Grouse that was always kept in the house.
Hepburn suggested that there was another reason for drinking whisky in her later years. In the documentary All About Me (1993), she refuted claims that a slight involuntary shaking of her head, first noticed in her 70s, was a sign of the onset of Parkinson's Disease: rather, it was an inherited nerve disorder known as essential tremor.
'I discovered that whisky helps stop the shaking,' she told viewers. 'Problem is,' she added tellingly, 'if you're not careful, it stops the rest of you too.'
The fact is that Hepburn had an iron will and was well aware of the dangers of over-indulgence. But her final years were blighted by the onset of dementia. The problem, quickly addressed by her carers, was likely due to the side-effects of mixing alcohol with the different types of medication she had to take as she became increasingly frail.
The last word should probably go to her friend, the author Adam Davies. He remembered that Hepburn would never take a drink before 5pm, and was usually tucked up in bed by 8pm at night. Which sounds a very sensible and sober regime, even for non-movie stars…
Katharine Hepburn and Spencer Tracy share some Scotch in a scene from Woman of the Year (1942):