She was famous for her scathing wit and throwaway catchphrases, but poet, writer and critic Dorothy Parker was also known for her love of a stiff drink. Iain Russell traces her rise to fame, love for Haig & Haig, and ultimate struggle with the bottle.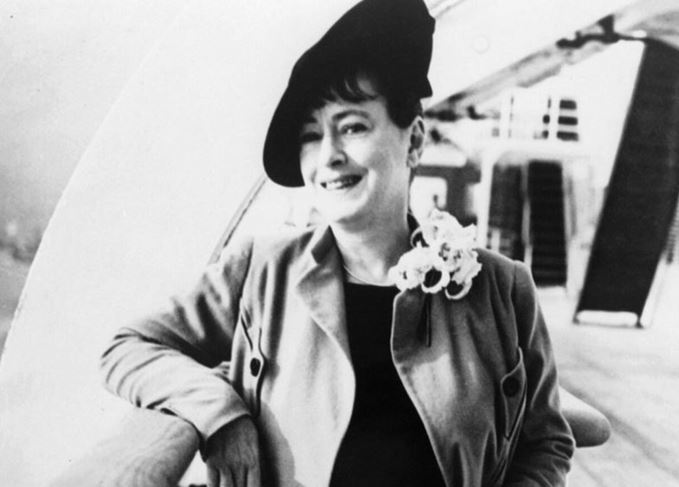 Dorothy Parker (1893-1967) was a poet, writer and critic, most famous today for her scathing wit and savage put-downs. As a founder member of the Algonquin Round Table, she spent the Prohibition era partying with some of the greatest American journalists and literary figures of the day, developing a taste for Scotch whisky in the process.
The young journalist Dorothy Rothschild married Edwin Parker in 1917, and soon afterwards replaced PG Wodehouse as Vanity Fair's theatre critic. She developed a pithy, acerbic style which placed her firmly in the increasingly popular 'elevated eyebrow' school of American journalism.
With fellow Vanity Fair staffers Robert Benchley and Robert E Sherwood, Parker founded an informal lunch 'club' at New York's Algonquin Hotel, attracting some of the city's most influential critics and social commentators. The Algonquin Round Table came to epitomise the flippancy, irreverence and hedonism of the Jazz Age.
In her later years, Parker was dismissive of the self-proclaimed 'Vicious Circle' at the Algonquin: 'The Round Table was just a lot of people telling jokes and telling each other how good they were. Just a bunch of loudmouths showing off, saving their gags for days, waiting for a chance to spring them…' At the time, however, her world revolved around the group.
As was common in Prohibition-era New York, Parker socialised in speakeasies after nights at the theatre. She was invited to many of the wild parties in Long Island mansions which inspired the most memorable and decadent scenes in F. Scott Fitzgerald's The Great Gatsby. She had never been a drinker, but her friends were a bibulous bunch and she felt obliged to join them.

Algonquin Round Table: (left to right) Art Samuels, Charles MacArthur, Harpo Marx, Dorothy Parker and Alexander Woollcott

Whisky became her drink of choice – the reason being, one understands from her autobiographical short story, Big Blonde (1929), that: '…she hated the taste of liquor. Gin, plain or in mixtures, made her promptly sick. After experiment, she found that Scotch whisky was best for her. She took it without water, because that was the quickest way to its effect.'
At first, Parker thrived on her favourite tipple. According to her biographer Marion Meade, 'Scotch helped her to function better. It seemed almost miraculous how little sips, spaced regularly throughout the day, could act as an effective tranquilliser… The liquor made her feel cheerful and loose, clever remarks spun spontaneously from her lips, until everyone was falling down with laughter and she felt appreciated and loved. Never did Dorothy appear drunk. But she was seldom completely sober either.'
Parker's favourite Scotch was Haig & Haig. However, she did not earn a lot from writing and that brand cost '$12 a quart at bootleg prices'. So, says Meade, 'she was also known to drink "White Hearse", as she called all rotgut Scotch whisky, and practically anything at a pinch except gin…'
At Tony Soma's speakeasy on 49th Street, Parker drank 'right-off-the-ship whisky from thick white coffee cups.' And it was late at night in Manhattan's illegal drinking joints that she began to show the first signs of the alcoholism and depression that would plague her.
Parker's short story Just a Little One was published in The New Yorker in May 1928. It's a monologue by a woman drinking with her married boyfriend (clearly modelled on Benchley) in a New York speakeasy 'where they have real Scotch that can't do you any harm,' and becoming increasingly drunk and strident.
Again, the story was autobiographical, as Parker could become a difficult and argumentative person in her cups. Her marriage failed; she had a number of ill-fated relationships, and she attempted suicide on a number of occasions.
Parker's tastes in alcohol broadened over the years, to include Champagne, cocktails and brandy. She was even able to overcome her aversion to gin, when mixed in a Martini. But, by the end of her life, she had returned to Scotch whisky, and often referred to her frequent bouts of depression as 'Scotch mists'.

Writing partners: Parker wrote several screenplays with her second husband, Alan Campbell

Despite her bouts of depression and although she was never a prolific writer, Parker continued to produce work that won critical and popular acclaim. She was sacked by Vanity Fair in 1920, but continued to provide columns, poems and short stories for magazines such as The New Yorker and The New York World. Her first collection of poems, Enough Rope (1926), was an instant best-seller and an anthology of her writings first published in 1944, The Portable Dorothy Parker, has been in print ever since.
With her second husband Alan Campbell, Parker formed a successful screen-writing team in Hollywood, working on such films as A Star is Born (1937) and The Little Foxes (1941). They were paid well for their work, but success did not bring lasting happiness.
They both drank too much. The historian John Simkin refers to the recollections of their gardener, Hiram Beer, that Parker drank Manhattans and Campbell Scotch on the rocks, or they would share pitchers of Martinis.
'They'd bring it in by the cases, and both of them used to run around with drinks in their hands even when there was no company there.'
After the Second World War, Parker was blacklisted in Hollywood for her connections to various left-leaning groups deemed to be subversive. The couple fell on hard times and, according to Meade, they were forced to keep up appearances by buying cheap Scotch to fill into their empty Johnnie Walker bottles.
Parker's career revived in the late 1950s and 1960s, when she wrote book reviews for Esquire. But her black moods would return: she became increasingly concerned about her literary reputation and craved respect as a serious writer. It infuriated her that she was remembered mostly for throwaway lines such as 'Men never make passes at girls who wear glasses'.
And while it was probably based on one of her wisecracks at the Algonquin, it seems that she never even wrote 'her' most famous lines about drinking:
'I like to have a martini
Two at the very most
After three I'm under the table
After four I'm under my host'
It just sounds like something she would have written.
Parker bequeathed her estate to Martin Luther King Jr. On his death, it passed to the National Association for the Advancement of Coloured People which still owns the rights to her work. Her ashes rest in a dedicated memorial garden at the NAACP's headquarters in Baltimore.