Diageo's new experimental Whiskey Union concept was unveiled this week as part of the multinational's new strategy to strengthen its Scotch portfolio's competitive edge. Will it pay off? And how far will the group need to venture outside its comfort zone? Becky Paskin investigates.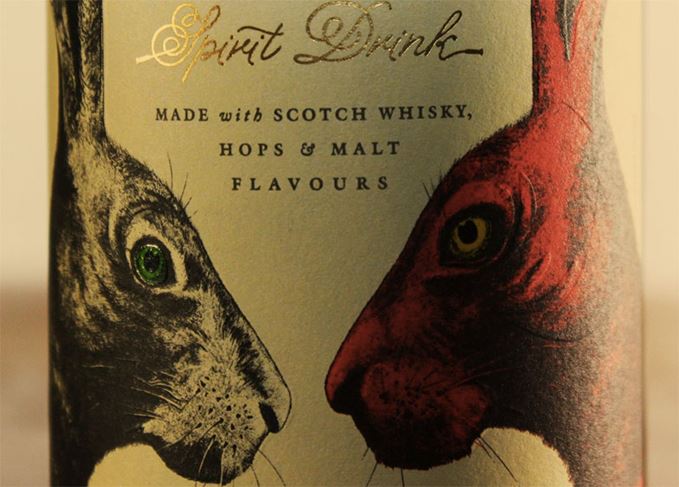 The rise of Bourbon and American whiskey in certain markets, the growing reputation of Japanese whisky, and a 9% decline in Diageo's Scotch whisky sales in the last financial year (2014/15), has encouraged the group to break the mould.
Unveiling the new concept at Diageo's Capital Markets Day in New York, David Gates, global head of premium core spirits, outlined a five-point growth plan influenced by economic, competitor and consumer trends:
Recruit new consumers with global whisky giants like Johnnie Walker
Recruit in emerging markets with our primary (entry level) whiskies, such as White Horse and Buchanan's
'Explode' malts participation
Drive vibrancy in the category through innovation
Amplify quality through Diageo's leadership of the Scotch category
'This is how we will drive value – for our portfolio, for Diageo, and for the category as a whole,' Gates observed.
'We think consumers leaving the world of beer, wine and local spirits and moving into whisky in its broadest category definition is a good thing and provides us with a real opportunity. [But] there is no room for complacency in Scotch as we see growth in American and New World whiskies.'
Whiskey Union has been devised – in just six months – specifically to address point four, while specific marketing plans and NPDs, such as its #LoveScotch social media platform, Johnnie Walker's new Joy Will Take You Further campaign and a fresh ambition for The Singleton to take on the mighty Glenlivet and Glenfiddich malts, have been developed to address the remainder.

#LoveScotch is Diageo's vehicle to reach out to consumers on social media.​

Comprised of a series of 'unorthodox' bottlings, including a hops-flavoured 'Scotch' and a Scotch-Canadian-American hybrid, Whiskey Union is designed to capture new consumers who may be tempted to kick off their whisky adventure with another category.
'A vibrant and exciting Scotch category is important for us and we have a strong pipeline of innovation on both our core portfolio and through new-to-world introductions,' Gates added.
The first two products to be released under the Whiskey Union banner are Smoky Goat and Boxing Hares, both of which are now available to purchase in Berlin, Hamburg, Munich, Vienna and at Amazon.de.
Smoky Goat, a 40% abv blended Scotch whisky with a 'beautiful sweet smoke' flavour, is designed to target independent millennials who are new to the whisky category. With a recommended retail price of €24, Smoky Goat is positioned, like so many other Scotch brands these days, to rival the successful mainstream Bourbons on offer in Germany.
Boxing Hares, meanwhile, (€22) is a spirit drink made from Scotch whisky and hops 'from craft beers'. At 35% abv it is still playing in the spirit arena, but is aimed at German beer drinkers who are considering crossing over into whisky. According to Diageo, consumers have so far responded well to mixing the product with lemonade, although bartenders are more keen on serving Boxing Hares as a shot.
A third addition will be made in 2016 – a 40% abv hybrid whisky blend named Huxley that contains Scotch, American and Canadian whisky. Carrying a novel description of 'rare genus whiskey', the product is named after T H Huxley, an English 19th-century comparative anatomist and Darwinist. The concept, Gates said, is about 'experimenting, testing and giving freedom to our makers' imaginations and giving our consumers a range of completely different styles and personalities of whiskey'.
Gates admitted the new products will likely 'polarise' consumers, while Diageo is openly prepared for the NPDs to fail. 'Some of them will fail – and that's just fine,' he said. 'Whiskey Union is about pace, agility and experimentation, not perfection. We are going to learn from what happens in Berlin, Hamburg, Vienna and Munich and then we will decide on the pace and scale of global roll-out.'

'Cool bartenders': Whiskey Union will be introduced to Germany's on-trade by a team of influential insiders.

The fate of Whiskey Union then lies in the hands of a team of some of the 'coolest' bartenders in Germany and Austria, who have been selected to launch the concept in the local on-trade. Supported by a social media- and bar advocacy-oriented PR and marketing campaign, the team will be 'critical' to its success.
Diageo has its reasons for placing the launch marketing campaign with a local team on the ground. 'People's trust in big institutions is being eroded,' Gates noted. 'They are putting their trust in human-scale endorsement, authenticity and transparency, and brands who share their values and contribute to their communities. These are all important implications for what we do and how we communicate; we need to be more personal, more human, more open and kill any BS.' Consumers and the on-trade are, in Diageo's view, more likely to listen to locally renowned, influential bartenders than corporate salespeople.
This fresh approach to marketing from Diageo, when coupled with the quirky disposition of Whiskey Union and the ostensibly capricious way it's been brought to market, suggests a new direction for the multinational. Speaking in New York, CEO Ivan Menezes said: 'These products were developed within the space of six months; we didn't use consumer research, instead we spoke to bartenders and to our whisky-makers. That wouldn't have happened in the old Diageo. Nowadays, you need to experiment fast and be prepared to fail.'
As if to underpin Diageo's determination to make the project work, Menezes added: 'We cannot and will not be complacent about the growth of these [whisky] sub- categories. We have looked carefully at every aspect of these whiskies to see what we can learn to push ourselves harder and to raise our standards even higher.
'Our Scotch business is one of Diageo's most valuable assets. We are determined that Scotch will lead the growth of the whisky category.'