Swedish-born Mia Johansson spent years travelling the globe and honing her cocktail craft, before becoming a managing partner at London whisky bar Swift. Here she tells Kirsten Amor about breaking barriers in Scotch cocktails, and her 1,300 'dream' whiskies.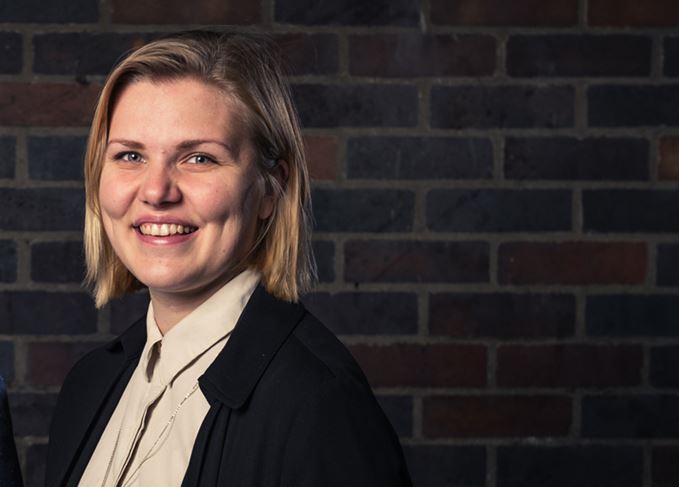 'I'm obsessed with whisky, but I can't expect others to be the same. Whisky should never feel like something people can't relate to, or touch, or be a part of. When I first came into the industry, it felt like whisky was solely for people "in the know". It felt like it was for somebody who, if they didn't know what they were talking about, they shouldn't be drinking it.
'When I came to London I got a job at Mark's Bar at HIX London. My boss was a gentleman called Nick Strangeway [now creative director at Strange Hill beverage consultancy]. You can't get any luckier than that, to have someone who helped create the modern bar scene in the UK, as your manager. I had no clue about anything when I first started; I just knew how to pull pints and talk to people.
'I snuck into all the drinks trainings I could around London's Soho area and read all the recommended books. I thought everyone else just knew this knowledge. I didn't know that 10 years ago people were just saying all these whisky terms without knowing what they actually meant. The internet didn't really offer that much information on whisky at the time either.
'I have this obsession where if I learn something I have to become the best at it, or at least be someone in the room that is "in the know". It's because English is my second language. If you're unlucky enough to be in a conversation with people using big language and you're 21 years old, and they're talking about single malts, single grains, the difference between the two, distillation, how can congeners create different flavours – it can feel daunting.
'I remember my first whisky tasting session when I was training at Milk and Honey; it was with Dave Broom, who is one of my great friends. I went into it thinking I might know some stuff, having studied every single thing I could get my hands on.
'I had no idea what he was talking about, and I cried on my way out. It was horrendous, but it also encouraged me to talk to others about whisky. That's where my journey of learning more and making my own connection with whisky started. Broom spoke of Scotch like a fairy tale, and I just wanted to be a part of the world that understood his stories. I wanted to be able to teach people, and make them feel included in his language.

Whisky obsession: Johansson hopes her drinks make the spirit more accessible to others

'When my husband and I moved to the US, we had two years of falling in love with the American whiskey scene. This was in 2012, and there was this idea in the UK that "you sip on Scotch, you do a shot of Irish, but Bourbon you put in a cocktail". So it was revolutionary when people were putting smoky whiskies in a cocktail.
'We started breaking through the traditional barriers and learnt what made individual spirits good for what they are, rather than the label or price. It was more about what you could do with the liquid and what you felt inspired to do with it.
'When we moved back to the UK we were trying to figure out how to make whisky approachable and friendly. The dream behind Swift was educating the staff in both the knowledge of cocktail making and whisky, but also in the language of making whisky accessible, no matter your age, knowledge level or gender. When we were building the back bar, Bobby and I had about 1,300 "dream" whiskies, but we streamlined it down to between 290 and 310 to focus on making them affordable and possible to source.

Reasonable drams: Swift's focus is to make whisky affordable for all, says Johansson (Photo: Addie Chinn)

'It's only recently that we've started to understand, especially with the "field to fork" movement, that people want to know where their drink comes from and how it's made. We're taking the opportunity to educate consumers more. Drinkers have so much knowledge available to them, and it's up to us to keep up with that, entertain it and ensure customers have the best enjoyment using that knowledge.
'I like what the guys at Amrut have been creating this year. A long time ago I was enjoying savoury whiskies because I had an overkill of smoky whiskies, and then all of last year I was just sipping on Irish whiskey. But the Amrut whiskies are so chewy and earthy and chunky. I used one of them in our new cocktail menu, combined with an Asian-spiced carrot syrup that makes the whisky soft, savoury and sweet.
'For me I prefer a Manhattan cocktail, but I'm all about introducing people to the liquid, so for new whisky drinkers I would recommend a Mamie Taylor [Scotch, ginger ale and lime]. It is much more inclusive to people; it has something that can appeal to anyone. Everyone has an opinion; on glasses, whether something is too sweet, too sour, too smoky, and the Mamie hits all those spots.
'I think people who say whisky shouldn't go into cocktails are like people who say nice steak should only be cooked medium-rare. At the end of the day, any liquid has been designed to be tasted by a wide range of palates, and not everyone tastes the same flavours. No one is wrong; instead it's about getting the best out of the liquid and helping people enjoy it the best way for them.'