David Beckham and Diageo are introducing a second variant of its Haig Club single grain Scotch whisky, named Clubman.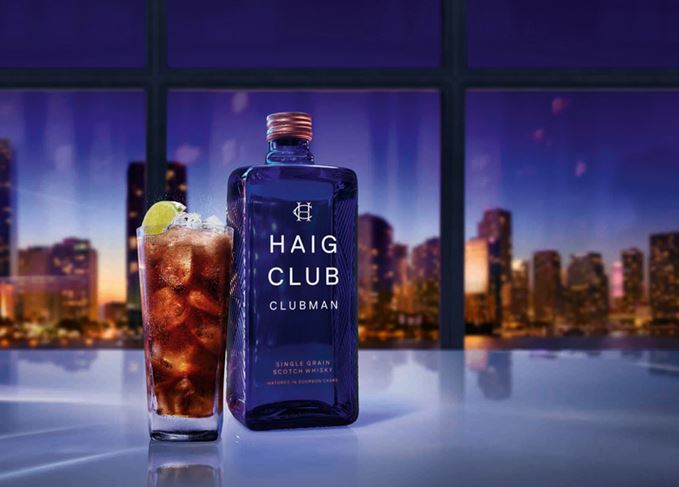 Haig Club Clubman is a single grain whisky from Cameronbridge distillery, created by master distiller and blender Chris Clark from liquid matured in ex-Bourbon casks, and is designed to drink with cola.
Brand owner Diageo has designed Clubman as a 'mainstream, premium' whisky as an extension to the original Haig Club 'luxury variant' which first launched in 2014.
Diageo first announced the release of a second Haig Club expression in April this year.
The expression is due to launch in the UK this month, and will be available for £25 for a 700ml bottle, which is designed as an elongated version of Haig Club. Diageo is expected to announce its availability in other markets in the near future.
Ronan Beirne, global marketing director for Haig Club, said: 'Clubman aligns with our long-term ambition to offer a stable of Haig Club expressions at various price points to match different occasions and consumer tastes.'
Diageo confirmed that the launch of the luxury expression before Clubman was to establish 'the premium quality credentials for this category', but that 'the time is right' to introduce a new edition.
The inspiration for the new expression's name has been taken from advertising materials for Haig in the 1920s, in which the brand was described as 'The Clubman's Whisky'.
Ex-footballer Beckham, who is a brand partner along with music mogul Simon Fuller, said: 'Working closely with Diageo, we look forward to welcoming Clubman into the Haig Club family.
'From its earliest days, Scotch whisky has attracted people from all over the world with its sophistication, style and distinctive array of flavours. We want to continue in this spirit, bringing to market a special new whisky and introducing new fans to this incredible industry.'
Ewan Gunn, Diageo global whisky master, said the expression would appeal to both Scotch fans and newcomers alike.
'Whilst Haig Club Clubman is delicious straight-up or on the rocks, the perfect way to enjoy this Scotch whisky is with cola', he said. 'The sweet, vanilla and coconut flavours combine perfectly with the sweet caramel of cola, creating an approachable and delicious drink which is refreshing in taste and perfect in its simplicity.'
The launch of Haig Club Clubman will be supported by a £2.5 million media campaign in the run-up to Christmas.