Two new Scotch whisky distilleries set to open this summer are on the lookout for head distillers to produce their first spirits.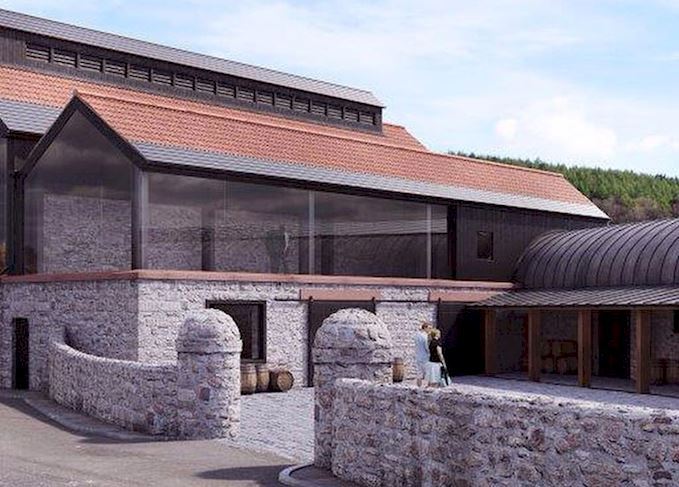 The Isle of Raasay distillery, currently under construction on the eponymous Hebridean island, is seeking a 'knowledgeable and passionate' distiller to join its team.
The successful candidate must have a qualification in brewing or distilling and have practical experience in distillation.
While they must also be willing to move to the small island where fewer than 200 people currently reside, they will become Raasay's first legal distiller.
R&B Distillers, owner of Isle of Raasay distillery, said in a statement on its website: 'This is your chance to become part of one of Scotland's newest Scotch whisky distilleries and enjoy a unique lifestyle on the picturesque island of Raasay, off the East coast of the Isle of Skye.
'A small, passionate team means you'll gain experience and involvement in many aspects of the business, beyond that which you might find in larger companies.
The role of distiller on Raasay is a rare chance to join a distillery from the early stages and be part of its future.'
Meanwhile, Lindores Abbey distillery in Fife is seeking a 'forward thinking' distillery manager to start work in May.
The role will see the successful candidate work alongside distillery owners Drew and Helen McKenzie Smith, and consultant distiller Jim Swan to perfect Lindores' lightly peated single malt spirit.
Drew McKenzie Smith said: 'This will be quite a high profile position. We're looking for someone who's keen to progress, and this is where they will make their name.'
Lindores Abbey is also advertising another traditional yet high profile position at the distillery, one which will be responsible for welcoming visitors and catching the odd rodent.
Helen McKenzie Smith, added: 'A distillery cat is always at the heart of any whisky company, and as our visitor centre and warehouses open later this year, we hope to give a special cat a home to roam on our beautiful single estate here in Fife.'
Those interested in applying for the distiller positions should send a CV and cover letter to the appropriate address:
Isle of Raasay distillery: [email protected]
Lindores Abbey distillery: [email protected]