The world's highest outdoor whisky bar has opened in Bangkok, offering an exclusive Chivas Regal blend that is the first of its kind.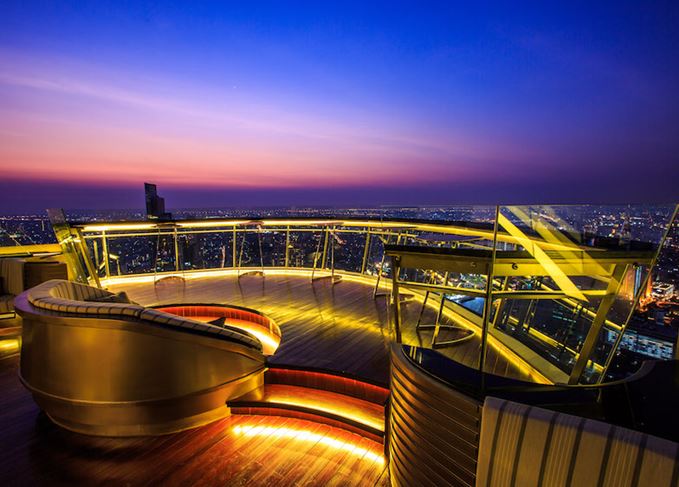 Alfresco 64 – A Chivas Bar, perched 800ft above the streets of the city, is part of The Dome at Lebua – a collection of restaurants and bars above Lebua's hotels.
The bar, on the 64th floor of a skyscraper and modelled on the design of a luxury yacht, includes an outside space that juts out over the side of the building, with dramatic views of the Bangkok cityscape and the Chao Phraya River.
Lebua Hotels & Resorts has marked the fifth anniversary of the company's partnership with Chivas Regal owner Pernod Ricard by launching an exclusive Chivas blend at Alfresco 64 – the first time the distiller has created such a blend for one partner.
Chivas Regal Exclusive Lebua Blend was created by the Chivas Regal blending team, led by custodian master blender Colin Scott, and comprises whisky distilled in 1985 or earlier, laid down in a selection of casks, including American oak.
The blend was finalised and married, then matured in a first fill Sherry butt for a further nine years before bottling at 40% abv.
As well as its outdoor area, Alfresco 64 includes an indoor bar area modelled on an 'opulent yacht cabin', and the Heritage Room for VIP events, private parties and whisky tastings.
Special glasses and carafes are designed 'to highlight the soft hues of each beverage, intensify flavours and aromas, and chill drinks without the addition of ice'.
The bar is the latest addition to The Dome at Lebua, which also includes the Sky Bar; restaurants Sirocco, Breeze and Mezzaluna; and Flûte – A Perrier-Jouët Bar, billed as the world's highest Champagne bar and another joint venture with Pernod Ricard.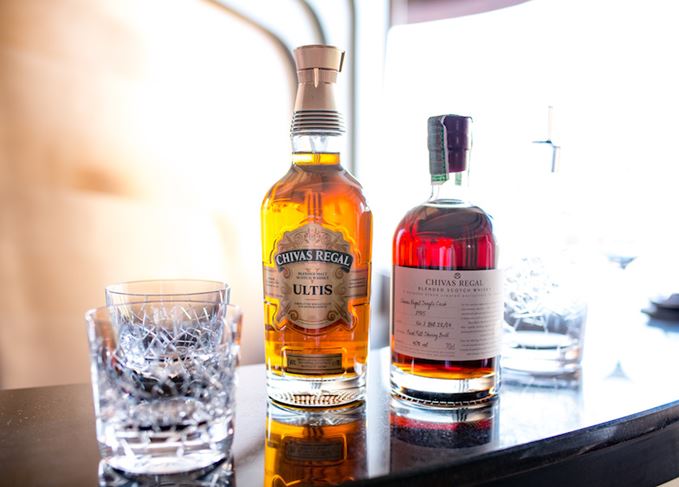 Special creation: The Chivas Regal Exclusive Lebua Blend is the first of its kind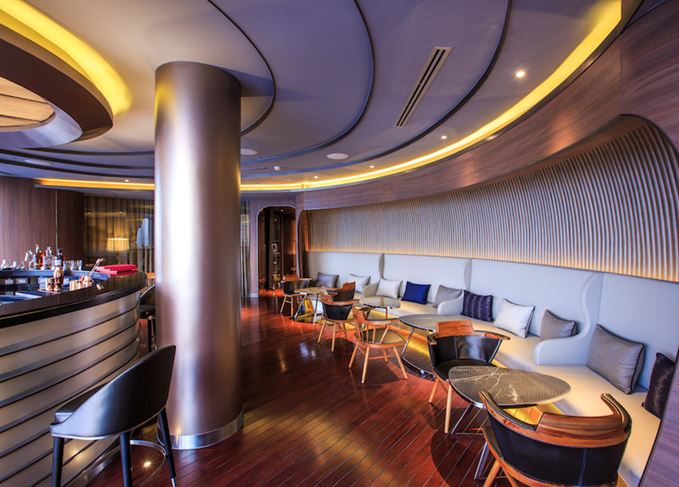 Fluid lines: The interior is modelled on an opulent yacht cabin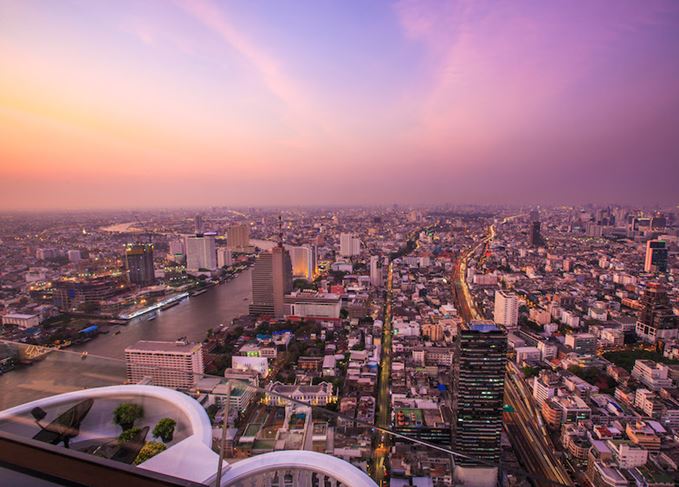 City skyline: Alfresco 64 sits 800ft above Bangkok