Chivas Regal has created a special Manchester United-themed blended Scotch whisky that pays tribute to former team manager Sir Alex Ferguson.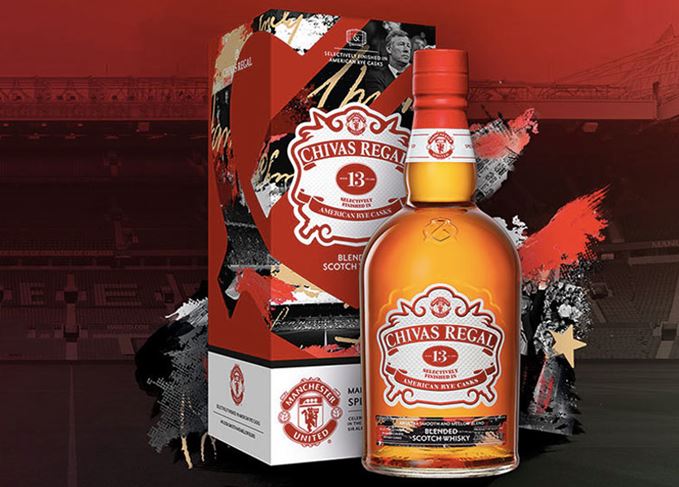 The 13-year-old blend, which has been part matured in ex-rye casks, has been created exclusively for the US where Manchester United is said to have over eight million fans.
Sandy Hyslop, director of blending at Chivas, said: 'At Chivas we believe that blended is better, in life and in Scotch – a belief that was also brought to life on the field during Sir Alex Ferguson's tenure at Manchester United.
'This whisky has been crafted to celebrate his rare genius and unique ability to drive success year after year, with a blend of different players.
'Just as Sir Alex's legacy lives on, we hope that, with our first ever 13-year-old and its inimitable selective American rye cask finish, we've created a blend that won't soon be forgotten.'
Bottled at 40% abv, the whisky is said to have notes of 'sweet and juicy orange citrus, creamy milk chocolate and a dusting of cinnamon'.
The bottle is decorated in Manchester United's team colours, and features Ferguson's signature in gold script.
Ferguson managed the team from 1986 to 2013, and has won more trophies than any other manager in the history of football.
The expression has been created as part of Chivas Regal's three-year global sponsorship deal with the football club, which began at the start of the 2018/19 season.
It will be available to purchase around the US for around US$34.99.
The launch of Chivas 13 Manchester United edition follows that of a similar expression released in Australia in August under the Chivas Extra label.
It too has been part matured in ex-rye casks.