Highland single malt Glengoyne has partnered with chocolatier Iain Burnett to design an Easter egg big enough to encase a bottle of 21-year-old Glengoyne.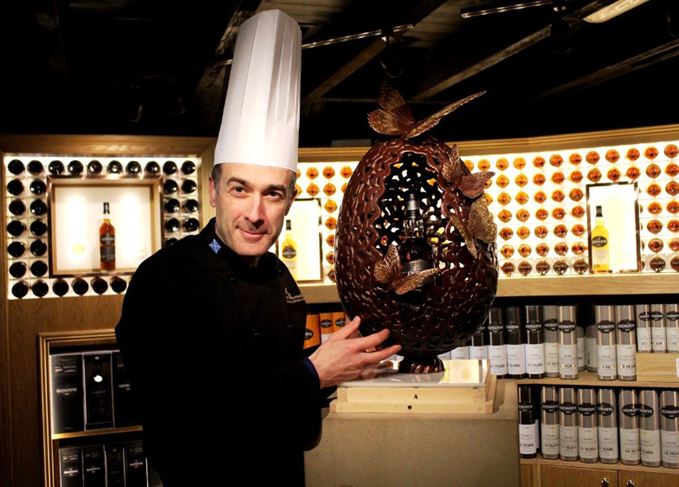 Handmade by internationally acclaimed Highland chocolatier Iain Burnett and his team, the handmade egg is made using single-origin 71% São Tomé couverture chocolate.
The chocolate – featuring a lattice design decorated with chocolate butterflies – is said to have flavours of red fruits and dry spices, designed to complement the notes of the whisky. It is on display in the Glengoyne distillery shop, located in Dumgoyne.
Iain Burnett is Glengoyne's only chocolate provider and features in the brand's 'Whisky and Chocolate Tour', available at the distillery.
Master chocolatier Burnett said: 'My small dedicated team of chocolatiers are trained in-house to meticulously hand-craft chocolates so this giant egg was a great challenge and took the work of three of my most skilled chocolatiers.'