For whisky lovers there's no finer partner for a dram than an indulgent piece of quality chocolate, and with no shortage of egg, duck and bunny-shaped treats this time of year, why not have some fun with a spot of Easter egg and whisky matching? Signe Johansen lines up her favourite combos.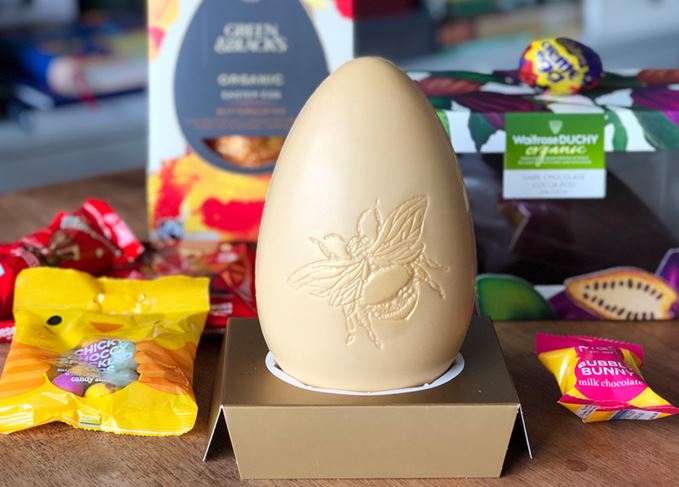 We've come a long way since 16th century doctors prescribed chocolate as a cure all for ailments such as angina, digestive problems, fevers and fatigue, indeed you could argue only the latter condition is alleviated by a healthy dose of chocolate as we now know it.
Modern Easter chocolates are feats of both creativity and engineering so why not have a little fun matching your favourite Scotch to whichever egg you receive this year?
We've chosen six to give you a few ideas, and while there are no hard and fast rules about chocolate and whisky pairing, the most useful starting point is to match the intensity of the chocolate with the intensity of Scotch. The rest is up to you.

Cadbury's Creme Egg

Hands down the most cheering of seasonal thrills – with its colourful foil wrapper, thick milk chocolate shell and gooey fondant interior – who can resist the joy that is a Creme Egg (75p)? While comedian John Oliver memorably described this beloved confection as tasting like 'mermaid placenta covered in candle wax', that hasn't stopped a staggering 200 million being sold every year in the UK. No wonder he upped sticks and hightailed it over to America.
While the sugar content of the fondant alone is guaranteed to give you a buzz, the waxy milk chocolate just about keeps the Creme Egg balanced. Or at least listening to Debussy helped me recalibrate when the sugar jitters kicked in.
What to pair it with: A decent blend such as one of the baseline Johnnie Walkers, or a Famous Grouse. Arguably there's a case to be made for going in the opposite direction and opening your finest bottle of Scotch. Why be precious about it, after all matching opposites can be just as exciting as finding the perfect match.

Malteser Malteaster Bunny

Truth be told, good old Maltesers are hard to beat. Should you find yourself swimming in a loch, going for long walks in the woods or fell running this Easter however, then one of these Malteaster bunnies (£2 for a pack of five) will certainly provide the fortifying sustenance you need to recover afterwards.
What to pair it with: Lagavulin is a classic pairing for original Maltesers – at least according to the distillers at Lagavulin – and the Easter bunny edition, with its creamy, crunchy, mildly savoury flavour, is also complemented by maritime Scotches like Old Pulteney and Talisker.

M&S Chicky Choccy Speckled Eggs

With its own-brand chocolate, M&S delivers affordable treats of consistently high quality – the texture of these pastel-coloured milk chocolate eggs (£1) is just right, and the overall mouthfeel smoother than the previous offerings. A brightly painted, thin and crisp shell makes these a notch above your average Easter chocolate, and sweet little Chicky Choccies therefore merit a lighter, more delicate Scotch.
What to pair it with: Auchentoshan 12 Year Old, with its slight nuttiness, would complement the chicky choccies and if a richer Scotch is preferred then a classic, clean Highland expression like Glenmorangie Original would make a good match for these bright little eggs.

Green & Black Milk Chocolate and Crunchy Butterscotch Egg

A surprisingly meaty whiff when I opened the box gave way to a reassuringly rich cocoa flavour in this milk chocolate egg (£6). Coupled with a treacle-y butterscotch crunch, this is a decent option for those who like a posh Easter egg although in terms of value for what you get this does rather feel like a lot of packaging and fanfare. There isn't a great deal of chocolate for your money here.
What to pair it with: Richer, savoury Scotches like Mortlach work well, or hone in on the butterscotch and try a Bruichladdich instead.

M&S 'The Bees' Knees' Caramelised White Chocolate Egg

Another offering from M&S, this hand-decorated edition (£8) is printed with a bee motif which will delight naturalists and bee aficionados alike. While it wins top marks for design, does the taste live up to expectations? As someone partial to darker chocolate varietes I was bracing myself for another sugar rush and was relieved to taste an Easter egg with a silky texture, while distinctly lacking in that cloying sweetness which plagues white chocolate as a category in general. By using caramelised sugar, this 'blond' version has a real depth of flavour – so much so I'm willing to admit this new style of white chocolate has its merits.
What to pair it with: Given how smooth this caramelised egg tastes, you'd be wise to seek a light-medium whisky to match that texture. Try a Balvenie or an Auchentoshan, or any similar Scotch you might already have at home.
It should be noted that any leftovers from this egg can be whisked into hot milk, and gently seasoned with a wee dram for a warming drink this Easter.

Waitrose Duchy Organic 70% Dark Chocolate Cocoa Pod

With the shortest ingredient list of all the chocolates tasted here, this pod (£10) delivers the kind of intensity dark chocolate-lovers yearn for. A clean, dark cocoa flavour is shot through with bright acidity and tempered by a hint of smoke. It's balanced and just sweet enough. By far the most grown-up of Easter offerings (no glitter or gimmicks here) that won't leave you desperately seeking broccoli and other greenery to compensate for a wild sugar surge. If anything this pod will take some time to finish – you can only eat a couple of mouthfuls at a time.
What to pair it with: Arran 18 Year Old, or possibly even Arran finished in Amarone casks to pick up those summer fruit notes. Otherwise something with a bit of heft like a Highland Park could stand up to this robust dark chocolate.
Signe Johansen is a food and drink writer. Her next book, Spirited: The Joy of Drinks, will be published by Bluebird Books in October 2019.