A trade union is set to launch a campaign calling for all Scotch whisky to be bottled in Scotland, following reports that more than 100 jobs are at risk at Diageo's Scottish plants.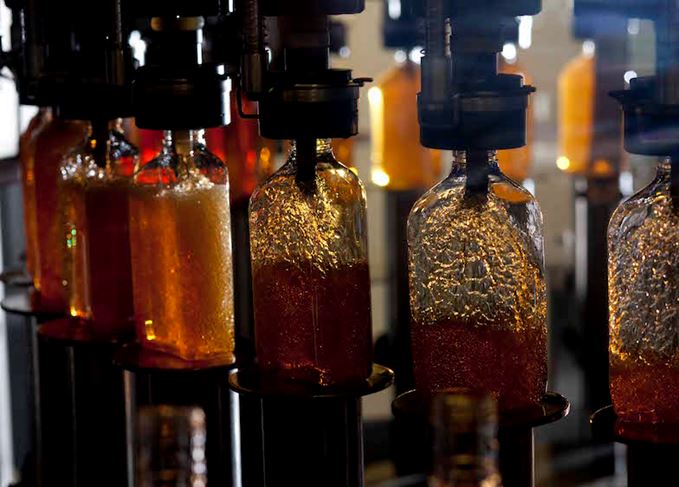 The UK-wide 'Save Our Scotch' campaign is being planned by the Unite union after news broke last week that Diageo intends to move its white spirits production to the firm's Santa Vittoria facility in Italy and several US sites.
Unite fears that the move could be the catalyst for shifting more of the bottling, blending, labelling and packaging of Scottish-produced spirits abroad – but said this was not being caused by Brexit.
As the law stands, only single malt whisky has to be bottled in Scotland, but single grain and blended Scotch whiskies can be shipped overseas in bulk for bottling and labelling – changes that were 'scrutinised carefully' when the Scotch Whisky Regulations 2009 legislation was being drafted, according to the Scotch Whisky Association (SWA).
Pat McIlvogue, Unite regional officer, said: 'We want to keep blending and bottling of Scotch whisky in Scotland to protect our members' jobs, and there have been studies to suggest this will boost the Scottish economy.
'We want to highlight the danger that a lot of jobs that our members have in the Scotch whisky industry could be offshored and outsourced to companies and organisations overseas, particularly in bottling.
'This isn't about Brexit, it's about saving money by bottling and labelling outside of Scotland, where it's cheaper.'
However, the SWA claimed that bottling all Scotch in Scotland could have 'damaging consequences' on the whisky industry, and on Scotland.
Julie Hesketh-Laird, SWA acting chief executive, said: 'The enormous global growth and success of Scotch over recent years has been built on free trade and we want that to continue.
'A total ban on bulk exports would face serious legal and regulatory obstacles in the UK and EU, and would significantly affect trade with a large number of countries which have been importing bulk Scotch whisky for many decades.'
The Scotch whisky industry supports 40,000 jobs in the UK and contributes £5bn to the economy every year, the SWA added.