EXCLUSIVE: Plans for a new malt whisky distillery at Gartbreck on Islay look doomed thanks to a dispute between land owner Jean Donnay and independent bottler Hunter Laing.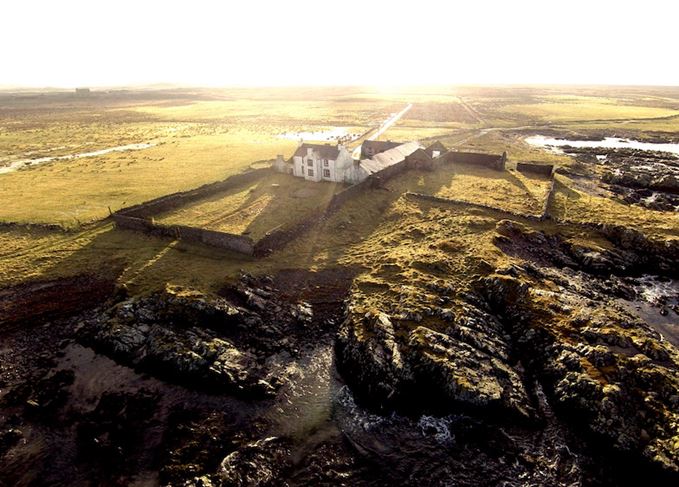 The disagreement centres on a strip of land adjoining the Gartbreck site and earmarked for warehousing and car parking, which is owned by Hunter Laing and without which the project is understood to be 'untenable'.
Hunter Laing, which is now building its own distillery at Ardnahoe on Islay's east coast, had entered into an agreement in early 2015 to buy Gartbreck from Donnay, who would have been retained temporarily as a consultant.
Hunter Laing demolished Gartbreck's farm buildings and undertook further preparatory on-site work, but before the final contract was signed Donnay decided to pull out of the deal.
Scotchwhisky.com understands that he was unaware that Hunter Laing had already bought the adjoining strip of land from its previous owner, Islay Estates.
Donnay has since offered to buy the land from Hunter Laing, but without success. Hunter Laing managing director Stewart Laing said: 'Everything is for sale, but only for an offer which makes sense.'
Asked if Hunter Laing might be accused of blocking the construction of a rival Islay distillery while it completes Ardnahoe, Stewart Laing responded: 'That is not the case. There are umpteen sites on Islay where distilleries can be built. We are not in the business of blocking the building of distilleries.'
He added: 'We're keen to avoid any kind of public spat as it does the parties involved, the local community or wider industry no favours.'
Jean Donnay said: 'I'm happy to sit around a table with Stewart, Andrew or Scott [Laing], in the presence of third parties, and to debate very openly and honestly, with adequate documents at hand for each party, in order to clear the situation and any possible misunderstanding.'
Stewart Laing responded: 'As we have said, we're happy to consider offers for the property that are in line with our valuation, at which point meetings with any prospective buyers would be worthwhile.
'Since Jean exercised his right to reject our offer and plans for the Gartbreck site, our strategic priorities have changed. We are now busy pressing ahead with our plans for Ardnahoe distillery and look forward to making it another distilling success story for Islay.'
Donnay, owner of Glann ar Mor distillery in Brittany, secured planning permission for the Gartbreck distillery in early 2014, and had aimed to make a peated single malt using direct-fired stills, wooden washbacks and worm tub condensers.
With a production capacity of 120,000 litres pure alcohol a year, the plant had planned to have its own malting floor and kiln, with the potential to supply about 20% of its needs from Islay-grown barley.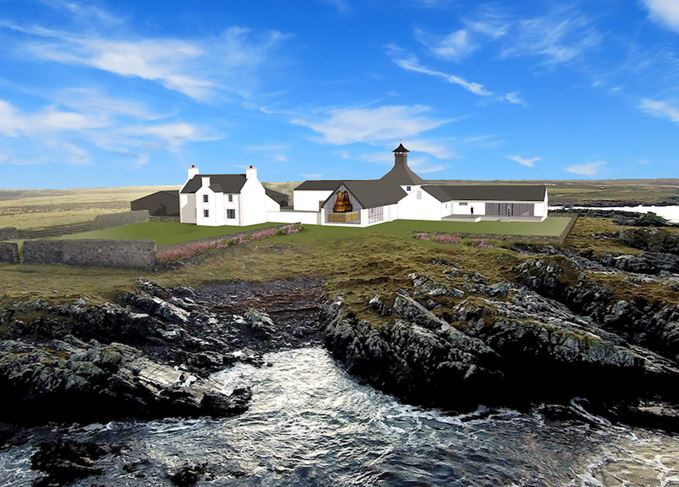 Grand plans: An artist's impression of how Gartbreck distillery might have looked