Jim McEwan, the former master distiller of Bruichladdich, has come out of retirement to help establish Islay's newest distillery.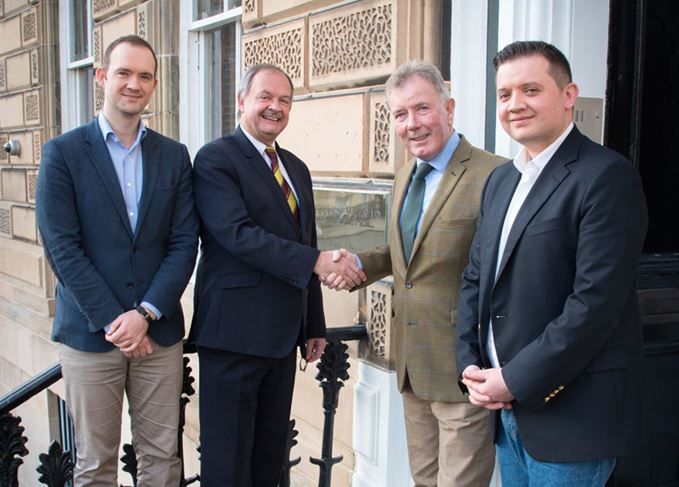 McEwan, who left Bruichladdich in July 2015 after 15 years, has joined Ardnahoe distillery as production director with responsibility for shaping its whisky style.
Hunter Laing & Co., a family-run independent whisky bottler, is currently building Ardnahoe distillery on the northeast coast of Islay.
While the distillery is not due to open until summer 2018, McEwan has been working closely with Hunter Laing's managing director Stewart Laing and architect Iain Hepburn to design Ardnahoe's layout and functionality.
Islay's ninth distillery will feature wooden washbacks, copper pot stills and traditional worm tubs to create a number of different whiskies in the 'classic Islay style', and will 'stay true to the island's heritage' with a heavily peated malt.
McEwan said: 'The whisky we're going to make at Ardnahoe will look back to move forward: we'll be distilling slowly, by hand and without computers. We want to go back to maturing good whisky in good American Bourbon barrels for that traditional Islay flavour. I've done weird and wonderful casks in the past, but I'll keep it simple and rely on the art of distillation and quality of oak for a unique, authentic taste.'

'Most beautiful location': Ardnahoe distillery will look out toward the Paps of Jura ​

Ardnahoe will be the third Islay distillery McEwan has produced whisky for, having spent 38 years at Bowmore prior to taking up his position with Bruichladdich.
Since his retirement, the distiller has consulted on projects including assisting with the creation of Brookie's Byron dry gin at the Cape Byron gin distillery in Australia's Byron Bay.
While McEwan admitted he'd been approached to consult on several different projects, he was quick to accept a role with Hunter Laing after visiting the distillery location.
'It absolutely blew me away,' he said. 'It's an incredible spot up on a hill overlooking the Sound of Islay out to Mull in the north and across to Jura – it has to be one of the most beautiful sites for a distillery anywhere in the world.
'It felt as though the stars were aligning; the amazing location, my history with Islay, my relationship with the Laing family, their passion for the project, the calibre of architect Iain Hepburn, plus my chance to get involved with the design of the distillery for the first time in my career – all made it feel like it was "meant to happen".'
McEwan will eventually teach Laing's sons Andrew and Scott how to operate the distillery before his consultancy comes to an end.
In the meantime, McEwan will work with Laing to create new whisky blends and single cask expressions using the group's existing stocks. He will also host a tasting of old Islay whiskies owned by Hunter Laing during the Islay Festival (26 May – 3 June).
Andrew Laing, director of Hunter Laing & Co, said: 'The three of us are hugely impressed with the whiskies [Jim's] produced in the past and can sleep easy knowing that he is in ultimate charge of whisky-making at Ardnahoe.'
Discover more about Ardnahoe distillery.