Hunter Laing & Co has been given the go-ahead to build Ardnahoe, the ninth whisky distillery on Islay.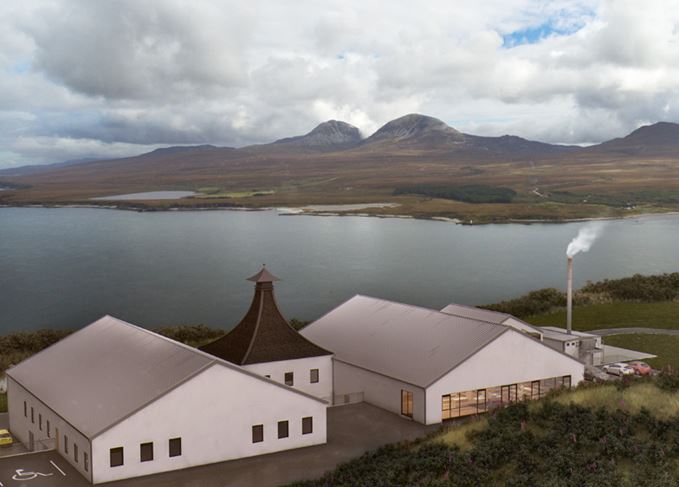 Following approval from Argyll and Bute Council, work will begin on building the £8m distillery and visitor centre in November, with Ardnahoe's first spirit expected in early 2018.
The distillery, which will be situated on four acres of land on Islay's north-east coast near Port Askaig, will be capable of producing 500,000 litres of spirit in a typical Islay style, although only 200,000 litres will be produced in its first year.
Ardnahoe will be the first distillery owned by independent bottler Hunter Laing & Co., which owns brands such as Old Malt Cask, Old & Rare and Hepburn's Choice.
Andrew Laing, director of Hunter Laing & Co, said: 'Since starting our company we've seen a huge demand for Islay whisky around the world, and now is the perfect time to make the progression from blenders and bottlers to distillers, and secure our own supply of Islay single malt.'
The Edinburgh-based company has been searching for a site for its first distillery since its founding in 2013, and announced its intentions to build Ardnahoe in January this year.
Scott Laing, also a director at Hunter Laing & Co, said Islay was the obvious choice, not only because the group has experienced increased demand for its malts from the Hebridean island, but because his and Andrew's father and Hunter Laing managing director, Stewart Laing, had once spent time on the island at Bruichladdich distillery.
'He has always had a natural affinity with the island and we're all fans of the peaty style of whisky it is renowned for,' Scott Laing said.
Ardnahoe will be the first distillery built on Islay since Kilchoman in 2005.