Plans for a new £5m Scotch whisky distillery in an area of Speyside notorious for illicit distillation have been given the green light by Moray Council.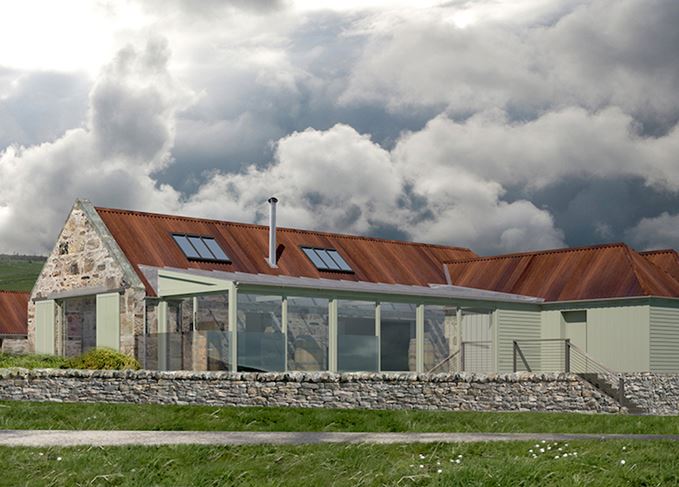 Work on the Cabrach Distillery is set to begin in summer 2018, with production starting a year later and the first bottling of mature whisky earmarked for 2024.
The project, undertaken by the Cabrach Trust, will distil, mature and bottle 150,000 bottles of single malt whisky a year, 'using the blueprint of an early 19th-century distillery and made with historical methods'.
Ingredients will be sourced locally, including spring water from the land surrounding the distillery, and the whisky will be matured in the Cabrach in quarter casks before being bottled on-site.
The trust is aiming to raise £5.3m to build the distillery and heritage centre in the traditional farm steadings at Inverharroch Farm, with a share offer set to be launched in 2018.
'Now we have planning permission in place we are aiming to start work on-site in the summer of 2018,' said Sue Savege, executive director of the Cabrach Trust.
'In the meantime, we are busy working on the final specification of the distillery, which will use historical methods, and conducting further research in partnership with the ICBD [International Centre for Brewing and Distilling] into the exact balance of process, ingredients and maturation, as it's crucial we get the flavour right for our very own Cabrach whisky.'
The Cabrach is a wild and remote part of Speyside, and was notorious in the early 19th century for its illicit stills and smuggling. The area's last legal distillery closed 150 years ago.
Earlier this year, researchers commissioned by the Cabrach Trust discovered a former illicit whisky bothy built into the side of a hill and thought to date back to the early 1800s.
'The distillery and heritage centre are at the heart of our plans to regenerate the Cabrach and contribute to a sustainable future for this beautiful but remote part of Moray, which has seen a huge decline in population over the years,' said Savege.
All profits from the project will be reinvested by the trust to help create more jobs and to regenerate the local community.