Speyside single malt Macallan has launched a 40-year-old limited release whisky, priced at US$9,000 a bottle and billed as the 'pinnacle' of its Sherry Oak range.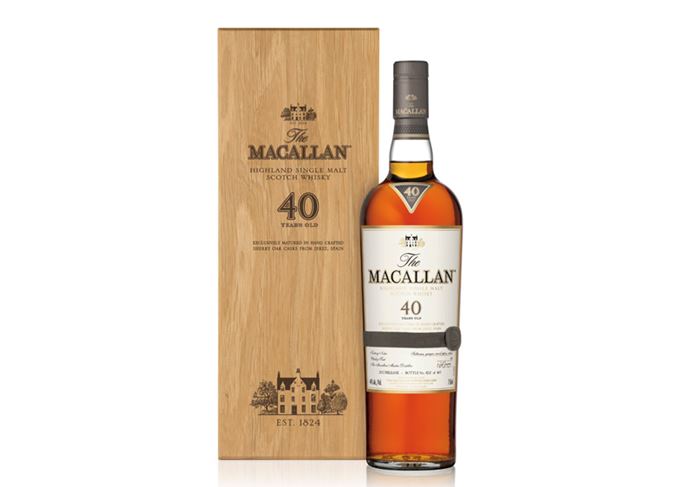 Macallan Sherry Oak 40 Years Old is only the third non-vintage release of a 40-year-old expression from the distillery, and follows a similar release in 2016.
The whisky was matured exclusively in three oloroso Sherry-seasoned oak casks – two butts and one hogshead – and only 465 bottles will be released worldwide, bottled at a strength of 44% abv.
Macallan said the distillery's 'robust, fruity and full-bodied' new make spirit had been transformed into a whisky 'of great richness and character' by its maturation.
The whisky is said to have 'hints of sultanas, ginger and wood spice against a backdrop of sweet cinnamon and citrus' on the nose, and a palate of 'soft cinnamon spices, leading into date and figs'.
Macallan master distiller Nick Savage said: 'After a gentle slumber for over 40 years in our exceptional, Sherry-seasoned oak casks, this rare single malt is full of rich flavour and a beautiful natural colour.'
The whisky will be released in late December, with 70 bottles allocated to the US.