Valentino Zagatti's world-famous whisky collection of more than 3,000 bottles is set to go on public display later this year for the first time.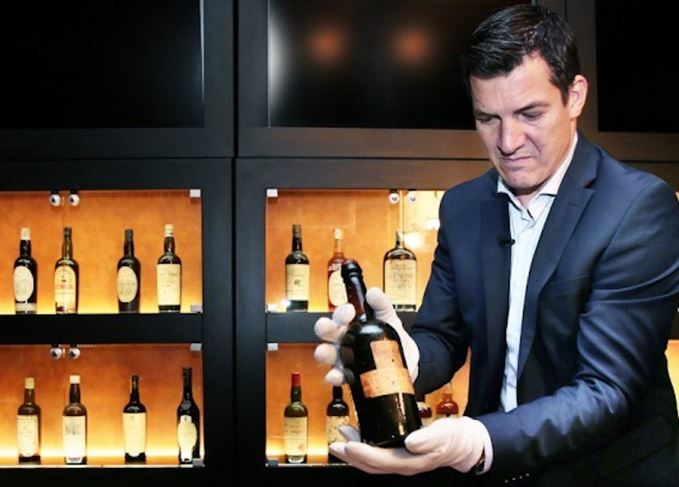 The Zagatti Collection will be displayed in a museum in the small Dutch village of Sassenheim, between Amsterdam and The Hague, which is due to open later this year, and maybe as early as June.
The museum will be close to the headquarters of Scotch Whisky International, which acquired the collection from Zagatti for an undisclosed sum in 2015.
A Dutch investment firm led by CEO Michel Kappen and backed by a group of 12 investors, Scotch Whisky International bought the collection after extensive negotiations.
The collection is Zagatti's life's work, although he was never able to see it himself, since he lost his eyesight at the age of 11 in a landmine explosion during the Second World War.
One Zagatti's conditions upon selling the collection was that it should be housed in a dedicated museum, which is now close to opening after years of planning. The complete collection will go on display.
Valentino Zagatti rose to fame after his collection was published in book form in 1999 and 2004. These books have become very popular with whisky collectors all over the world.
Now Scotch Whisky International has commissioned Dutch whisky writer Hans Offringa to write a new series of books about the collection.
'A new book is an integral part of a Zagatti museum,' said Kappen. 'In The Whisky Couple, Hans and Becky Offringa, we have found the right people to realise this fantastic challenge.'
Each bottle in the collection will be photographed under identical lighting conditions, with the books likely to be published at the end of 2019.
'It is not feasible to put the copious material into one tome,' said Hans Offringa. 'The book will consist of four or five volumes, built up logically.
'In separate chapters, attention will be paid to the history of glass, the label and the psychology of collecting.
'The bottles will be placed in a timeline, so that the reader gains an understanding of what happened, for example, in 1843 in the (whisky) world. That is the year the oldest bottle in the Zagatti Collection was bottled.'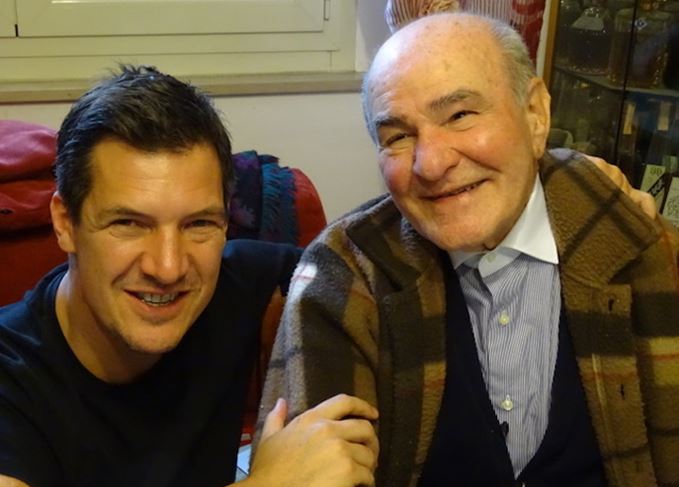 Passionate collector: Valentino Zagatti, pictured with Scotch Whisky International CEO Michel Kappen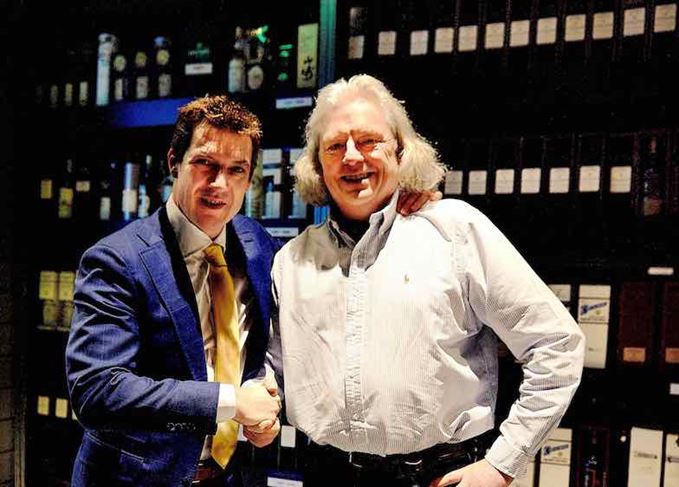 Author, author: Michel Kappen with Hans Offringa, who will write the new Zagatti book