A new 'elegant and stylish' whisky glass designed for women has been criticised by members of the industry as 'ridiculous'.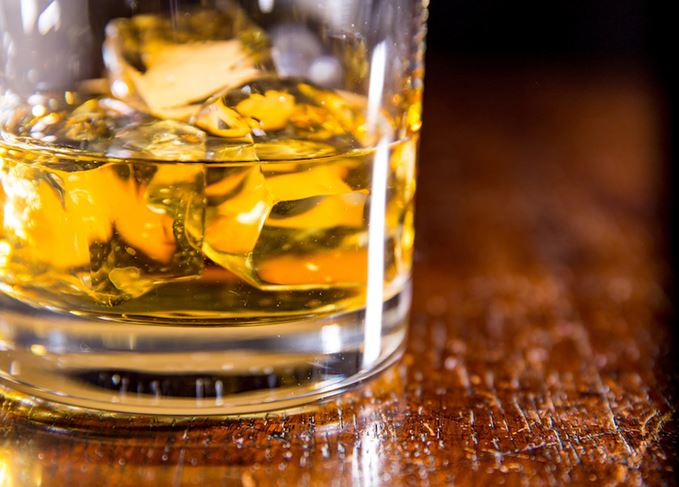 The glass, which features 'a new shape especially for women', has been designed by Austrian firm Luxor Crystal, which is known for its Swarovski crystal-studded glassware.
Luxor Crystal co-owner Caro Reindl was inspired to create a new style of whisky glass after visiting Scotland's distilleries for the first time.
She said: 'I visited a few distilleries and I thought they always use the same glass – the Glencairn glass – and I was interested in why there was no other shape of glass.
'We wanted to create a new shape especially for women to enjoy their whisky with ice, or mixed or whatever. I think the normal whisky tumblers are often a little bit too big for the women's hands.
'We tried to find a nice shape especially for the women. It's more elegant, stylish.'
However the planned introduction of the glass, which is still at concept stage, has been criticised by some members of the industry as unnecessary.
Geraldine Murphy, founder of the Pot Still Whisky Girls club, said a glass designed specifically for women is 'pretty ridiculous'.
'The same as there is no such thing as a "woman's whisky", we do not need our own special glass.
'Women are much smarter and savvier than to be fooled by a fancy glass or changing from Johnnie to Jane. If you like whisky or want to try whisky, I doubt glassware is going to play a part in what you drink.'
Amy Seton, founder of Birmingham Whisky Club and Birmingham Whisky Festival, added that the introduction of a glass for women was undoing 'so much work to equalise the industry'.
'There does not need to be a point of difference at all. It's like the "Bic biros for her" all over again,' she said. 'Something like this takes us back a couple of steps.
Based in Mils, Austria, Luxor Crystal specialises in creating luxury glassware, much of which is adorned with Swarovski crystals.
Stewart Bain, chief commercial officer and co-owner of Luxor Crystal, added: 'Our blender glass [the Highlander Whisky Glass] is for everyone, however in developing our core collections which embrace the Swarovski crystals we simply thought to develop and adapt a tumbler shape to the female direction as well as a more masculine version.
'We have made no decisions and, as with our core lines of wine and Champagne glasses, they are enjoyed by all drinkers, no matter their sex.'
*This article has been updated. The glass being introduced by Luxor Crystal for female consumers is a tumbler as pictured above, which is still in concept stage, not the Highlander Whisky Glass as previously stated.