A Highland whisky distillery is hoping to encourage more women to consider a career in Scotch by giving away two all-expenses-paid summer internships.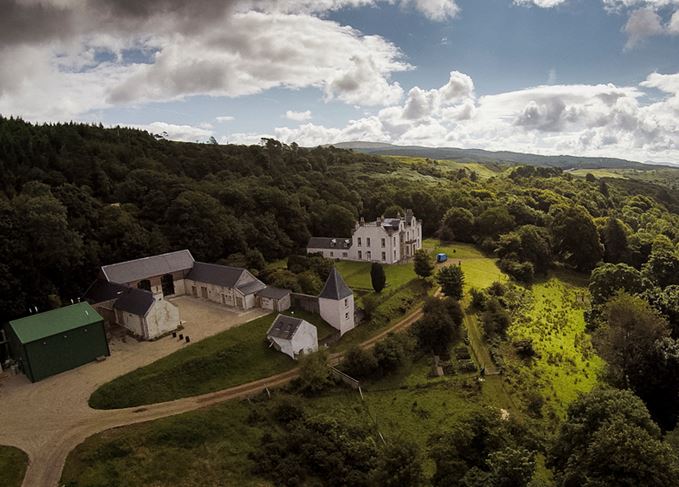 Ncn'ean distillery, situated on the Movern peninsula, is offering two women the opportunity to experience hands-on how whisky is made, from mashing and distilling through to maturation.
The internships also teach cocktail making and how to forage for the local plants that are used in Ncn'ean's Botanical Spirit.
The initiative has been launched to raise the profile of distilling as a career option among women, and to 'challenge gender-based stigmas associated with the whisky industry'.
Annabel Thomas, founder of Ncn'ean, said: 'I wanted to challenge the outdated views a lot of people still have. The number of times people ask me "do you actually like whisky?" just because I am a woman, and the lack of gender balance in the industry in Scotland suggests we all still have more work to do.
'The internship will be a chance for two women to experience all aspects of the small operation and invite them to understand what working in a distillery really involves.
'We hope that women from all walks of life that want to try their hand at something new will apply.'

Leading lady: Annabel Thomas hopes to encourage more women to work in whisky

Ncn'ean opened in 2017 as Scotland's first 100% organic whisky distillery, using only renewable sources for its energy.
Situated in converted farm steadings on the grounds of the historic Drimnin Estate, the distillery produces a light and fruity spirit using several innovations, including climate-controlled warehouses, designed by late distilling consultant Dr Jim Swan.
The internships, which are open to all women aged 18 or over, will take place from 15-20 July, with all travel, accommodation and food included.
More information and details of how to apply can be found at: ncnean.com/internship.
Several distilleries across the UK offer hands-on whisky-making experiences from half-day distilling tutorials to week-long immersive schools covering the whole process from malting to maturation.