In an exclusive interview, Stephanie Jacoby, the woman behind the controversial Jane Walker, explains why the new whisky was never designed specifically for women, and how its intention has been misunderstood.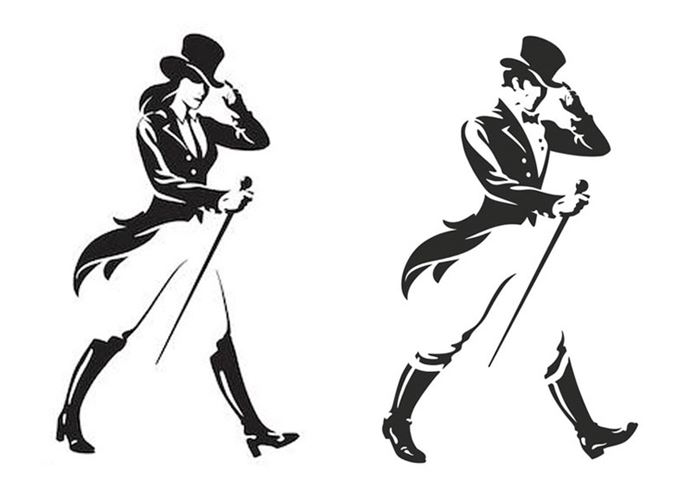 Earlier this week news emerged that Johnnie Walker was to get a sister, a limited edition blended Scotch whisky named Jane Walker.
The new Jane Walker Edition, being launched across the US in March, is the first whisky to feature a female iteration of the brand's iconic Striding Man logo in its 200-year history.
The introduction of the Jane Walker Edition was described by Johnnie Walker maker Diageo as 'another symbol of the brand's commitment to progress', and a statement of its support for female empowerment causes, with $1 from every bottle produced donated to charities.
On Monday, 26 February, Stephanie Jacoby, vice president of Johnnie Walker in the US, was further quoted by Bloomberg News as saying Jane Walker was a way for the brand to appeal to a female audience. 'Scotch as a category is seen as particularly intimidating by women,' she said. 'It's a really exciting opportunity to invite women into the brand.'
With gender equality a topical issue, particularly in the lead up to International Women's Day on 8 March, Jane Walker's introduction has divided opinion, inspiring fans of Johnnie Walker, female whisky drinkers and feminists alike to express their thoughts on social media in a scene that mirrored the backlash against the launch of 'Lady Doritos' last month.
'Get a grip ... this isn't progress by any stretch of the imagination ... whisky is whisky ... we don't need wee girlie names or labels,' @lynnslkcmoore tweeted.
'To be consumed with lady Doritos, whilst sitting on a lady chair, in a lady room, which is part of a lady house, in a lady city, on a lady planet. #pass #missingthepoint,' said Outlander actress Caitriona Balfe on Twitter.
'I like what they've done. It's the same whiskey – just a diff label and a part of proceeds go to programs supporting women. It's just a cool gesture,' wrote @womnseeknwhisky in a tweet.
What was intended as a symbol of unity with the gender equality movement appeared to backfire on the brand, with the expression even taking a beating by Stephen Colbert on CBS' The Late Show.
However, in an exclusive interview with Scotchwhisky.com, Jacoby – the woman behind Jane Walker – claims the distiller's intent has been widely misunderstood.
Do you really believe women are intimidated by whisky?
'I was of course quoted as saying that, but a better way to have put it is that the wonderful thing about whisky is that there is so much to learn. It is a category that at first can appear complex to anyone, much like when you're learning about wine for the first time. There are so many layers, there's so much to know, there's a huge array to choose from. But it's one of those things where once you take the first step it's incredibly rewarding.'
So you believe whisky is difficult to understand regardless of gender?
'Tastebuds have no gender, so there is absolutely no difference between a man's and a woman's palate, so that's why at the heart of Jane Walker is Black Label, because we would never make a whisky for a woman's palate, because that notion doesn't really exist in my mind.'
Where did the idea for Jane Walker come from?
'The inspiration came from this idea of the role of female icons in culture. In the US women are thoroughly underrepresented in terms of statues in parks. You look at brand icons, and you don't see a lot of women represented. There was actually an article I read in the New York Times called "Why we should put women on pedestals", and that's how we found Monumental Women, which is one of our partners in this. It's also how we crystallise the power of taking a century-old icon in our Striding Man and reimagining that icon as a woman, and of course that's Jane Walker. For us, the thought was a powerful statement in terms of the iconography of the brand.
'This was not about creating a whisky for women; it was about taking our iconic Black Label and repackaging it in a way that celebrates women's progress.'
Why name it Jane Walker? Why not name it after one of your female blenders or important women in the brand's history like Elizabeth Cummings who ran Cardhu?
'In terms of naming her Jane, we thought Jane was a timeless name, so for a brand that's been around for a few hundred years that felt appropriate, and Jane is also a name that represents every woman.
'Going forward it's for us to think about other ways we could bring more visibility to our female blenders and the blend we are creating. We started doing that with our Johnnie Walker Blenders Batch series. Emma Walker really led our Triple Grain blend, and Aimee Gibson led our wine cask blend, so it's already started to happen and there's an opportunity to do more.'
Do you think Jane Walker has been misunderstood by consumers?
'It's funny, we launched knowing that it could lead some debate. Any time you have such an iconic brand you're always subject to intense scrutiny. Overall the response has been overwhelmingly positive, and it's great to see people are taking the campaign in the positive spirit it was intended. We're seeing more and more of that, though I think maybe there was an initial kneejerk reaction.
'There have been some missteps by brands where I can certainly understand where that comes from, and now as people are seeing this campaign come to life, understanding all the pieces and how they fit together, they realise this is really about celebrating women and inviting everyone to be part of that celebration.'