A movement designed to challenge 'out-dated perceptions' of the stereotypical whisky drinker has been launched by two of whisky's leading women.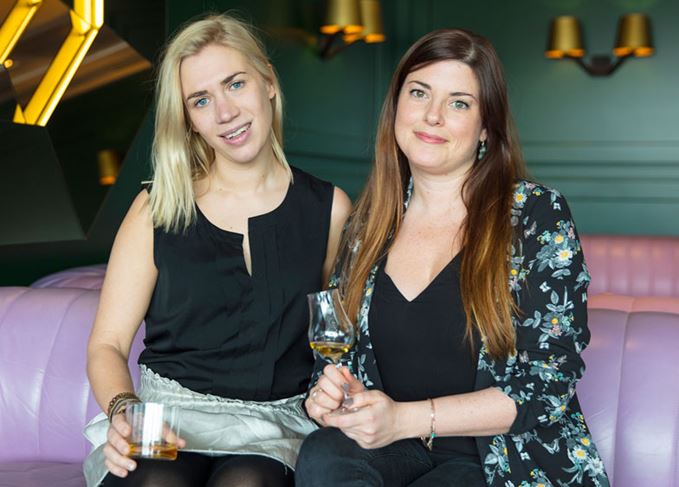 Becky Paskin, editor of Scotchwhisky.com and Georgie Bell, global whisky specialist, have launched #OurWhisky, a new social media campaign designed to dispel common myths of who whisky drinkers are.
The photographical social media series has launched ahead of International Women's Day on 8 March. The first photos to be featured have been submitted from women across the global whisky industry – including blenders, distillers and brand ambassadors – to demonstrate the industry's inclusiveness.
The campaign is also asking whisky lovers all over the world to take a photo of themselves that illustrates how they like to drink whisky, post it on social media with the tags @OurWhisky and #OurWhisky in order to 'join the movement'.
Paskin and Bell wrote on Instagram: 'Throughout our careers in the whisky industry, we've had times of fun, laughter, hard work and met some incredible people along the way. But we've also often been met with raised eyebrows when ordering a whisky, or buying a bottle in a shop. "Really? Isn't whisky a man's drink?"
'We, and everyone else who doesn't fit the stereotype of a whisky drinker, are tired of the quizzical "are you lost?" looks, and it's time for a change. It's time to celebrate the gender and cultural diversity of the modern whisky drinker.'
The photos uploaded to social media will be shared with fellow whisky lovers on Twitter, Instagram and Facebook to create an inclusive digital community.
'The more people we get involved in spreading the message that whisky does in fact have a broad appeal, the stronger it will become,' said Bell.
The pair believe this is the 'world's first' campaign to unite the global whisky industry and whisky enthusiasts to dispel out-dated views of who modern whisky drinkers are.
Over time it will evolve to encompass diversity, highlighting different ethnicities and cultures.
'The campaign is called #OurWhisky as our first and foremost priorities are equality, gender parity and inclusiveness,' said Paskin.
'Whisky is a drink that can be enjoyed by everyone, and we feel it's important to demonstrate that by celebrating the gender and cultural diversity of the modern day whisky drinker.'