Jane Walker, the female version of Johnnie Walker's iconic Striding Man logo, is making a return for the #WomensWave Women's March in Washington D.C. this weekend.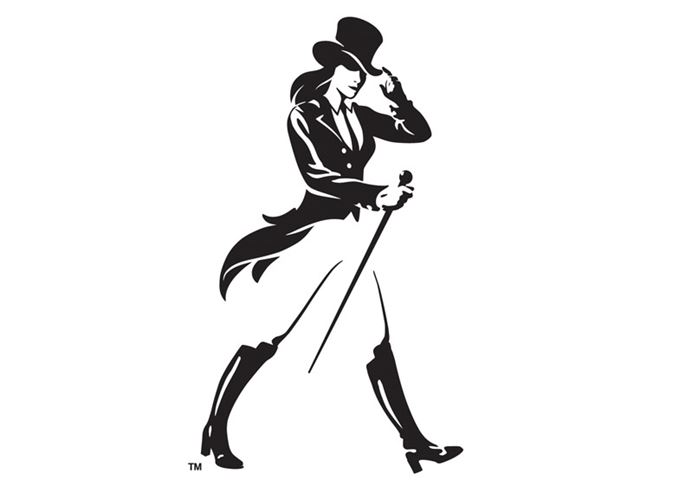 Johnnie Walker's 'Striding Woman' first appeared in March 2018 on limited edition bottles of Johnnie Walker Black Label, which were launched to raise awareness of gender equality issues and 'invite women into the brand'.
Its introduction caused a wave of backlash from consumers, who viewed Jane Walker as a gimmick latching onto the #MeToo and women's rights movements.
Now the Striding Woman is making a return on a series of placards being made available for activists to download, print off and display during the Women's March on Washington on 19 January.
The signs, all of which feature the Jane Walker logo, include slogans such as 'The Future Is Female', 'Feminist Dad', and 'With Every Step We Gain Momentum'.
They have been designed by a range of male and female graphic artists, including Monica Ahanonu, Libby VanderPloeg, Ali Macdonald, Edward Ubiera, Laurène Boglio, Grace Miceli, William de Lannoy, Bari Schechter and Laura Zalewski.
Diageo, brand owner of Johnnie Walker, said in a press release: 'These "Signs of Progress" aim to celebrate the spirit of the women's movement and are inspired by the work of non-profit brand partners Monumental Women and She Should Run – organisations that honour historic women who have paved the way and champion our future female leaders.'

Women's movement: The Jane Walker placards have been designed by a range of male and female artists

The designs are available to download from walkwithjane.com.
A Jane Walker by Johnnie Walker truck will also be set up along the march route to distribute signs, while a donation booth will be situated in Constitution Gardens for marchers to return their signs, which will be retained and displayed in a future pop-up art exhibition.
Following the launch of Jane Walker in 2018, Stephanie Jacoby, vice president of Johnnie Walker in the US, told Scotchwhisky.com the company 'launched [Jane Walker] knowing that it could lead some debate', but that the initial backlash was due to a 'kneejerk reaction'.
The Women's March is a global movement aiming to 'harness the political power of diverse women and their communities to create transformative social change'.