A new documentary aiming to highlight the lesser-known parts of Scottish culture and history through the lens of whisky has launched a £40,000 crowdfunding campaign.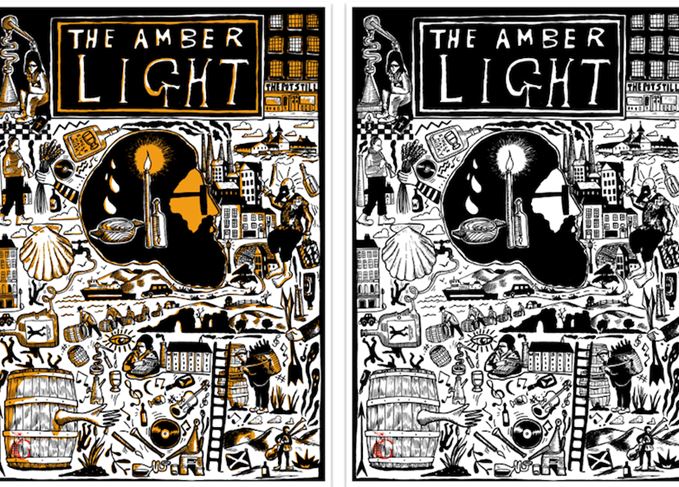 With contributions from personalities involved in art, music, literature and food – including Scottish crime writer Ian Rankin – The Amber Light is due to start filming at locations across Scotland this summer, with a scheduled release date of January 2019.
The documentary, which will explore the 'untold story of whisky and Scottish culture', has already raised nearly £18,000 towards its £40,000 target via a Kickstarter campaign.
Fronted by spirits writer and Scotchwhisky.com consulting editor Dave Broom, in association with video agency blueprint.tv and online magazine The Gannet, the film will see Broom embark on a road trip the length and breadth of Scotland.
He will talk to key innovators and thinkers in the whisky world, including farmers, distillers, bar owners and historians, as well as musicians, artists and writers, while Rankin will talk about the 'darkness in the Scottish soul'.
The film will delve into a range of subjects, from the unsung role of women in whisky to the influence of alchemists, medicine men and botanists, exploring the temperance movement, smugglers and the use of unusual ingredients – such as saffron – in whisky making.
'We realised there's a much greater and weirder story to tell about whisky and the culture that's built up over the centuries,' said Adam Park, director of The Amber Light and co-founder of blueprint.tv.
'Music and storytelling will be key components. All those who pledge money, from as little as £25, for the documentary will receive various rewards. It's full steam ahead.'
Broom added: 'There'll be contradictory opinions – so we will be talking about whisky's dark side as well as whisky's light side; talking about the completely forgotten role that women have always played in distillation and whisky-making as well, so we'll be trying to redress some of the balances and some of the misconceptions as well that I think have sprung up around whisky – it's not all about tartan and shortbread.'
Find out more about The Amber Light below…