The Glenlivet distillery has released a new single malt whisky without cask information or tasting notes attached, challenging Scotch drinkers to uncover the information themselves.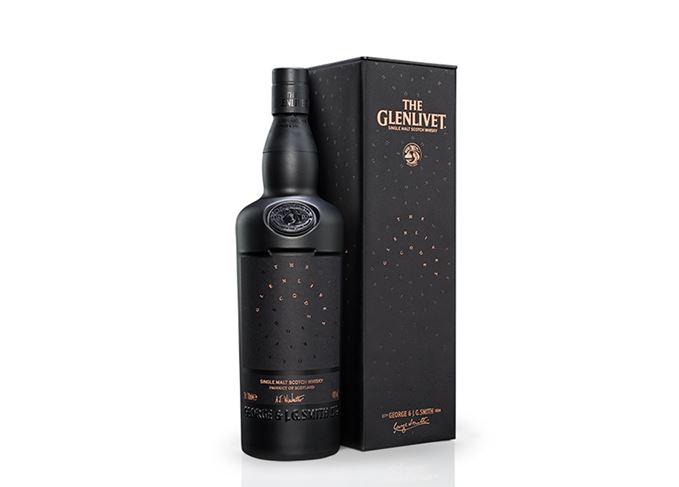 Inspired by British code breakers such as Alan Turing, Glenlivet Code is said to adhere to the distillery's 'smooth and fruity' house style while including some 'additional twists'.
Purchasers can scan a code on the back of the whisky's opaque packaging using the Shazam app on their smartphone, in order to reveal an interactive tasting experience hosted by a 'hologram' of Glenlivet's master distiller Alan Winchester.
They are then able to select four aromas for the nose, four flavours for the palate and the intensity of each. At the end of the challenge, drinkers will be given a score based on how well their tasting notes match those of Winchester.
'This year's limited edition is a labyrinth of flavours that will test the senses of even the most discerning whisky drinker and we're excited to invite consumers worldwide to take on the challenge,' said Winchester.
The Glenlivet Code is available globally with an RRP of US$120. The product's official tasting notes will not be publicly released until the end of 2018.
The release of Glenlivet Code follows similar 'mystery' bottlings such as 2016's Glenlivet Cipher, which also featured an interactive code-cracking experience and an opaque bottle, and Glenlivet Alpha in 2013.
This article contains affiliate links, which means we may earn a small commission if a reader clicks through and makes a purchase. All our journalism is independent and is in no way influenced by any advertiser or commercial initiative.