The Glenlivet is launching a fourth edition in its mystery series of whiskies, released without any information aside from its abv.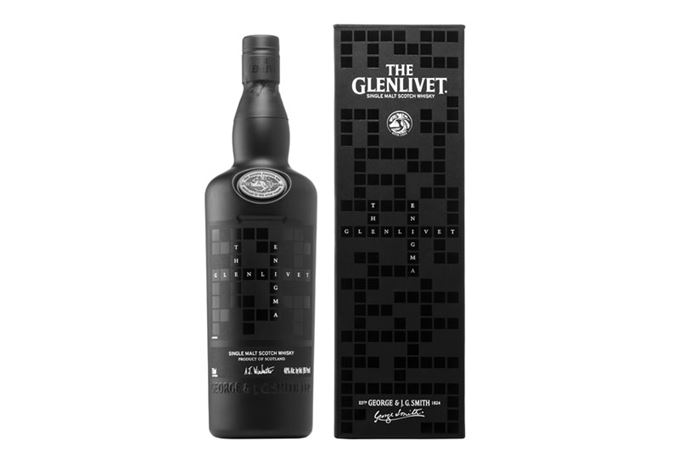 The Glenlivet Enigma is a single malt Scotch whisky presented in a matte black bottle at 60.6% abv.
All other information is kept a secret, however buyers can 'unlock' tasting cues by solving a digital crossword puzzle.
Completion of the puzzle will also reward buyers with discounted delivery on their next purchase from reservebar.com.
The Glenlivet Enigma is the fourth expression in the Speyside distillery's mystery series.
The first, Alpha, was revealed in 2013, and followed by Cipher in 2016 and Code in 2018.
The Glenlivet Enigma will be a US exclusive, available to purchase from 10 July for US$149.
'The Glenlivet mystery series is an opportunity for the franchise to push the boundaries around product innovation, design and storytelling,' said Sona Bajaria, vice president of marketing, The Glenlivet, Pernod Ricard USA.
'By challenging consumers to guess the mystery liquid's taste, feel and finish – and then put that to the test with an interactive digital crossword puzzle – Enigma offers a vehicle for us to engage with a variety of consumers in a way that's reimagining Scotch whisky tropes.'
More information about The Glenlivet Enigma's tasting notes, distilling and ageing processes will be revealed at the end of 2019.