Speyside single malt Glenfiddich is encouraging drinkers to combine its whisky with soda as part of a new mixer movement championing the Highball this summer.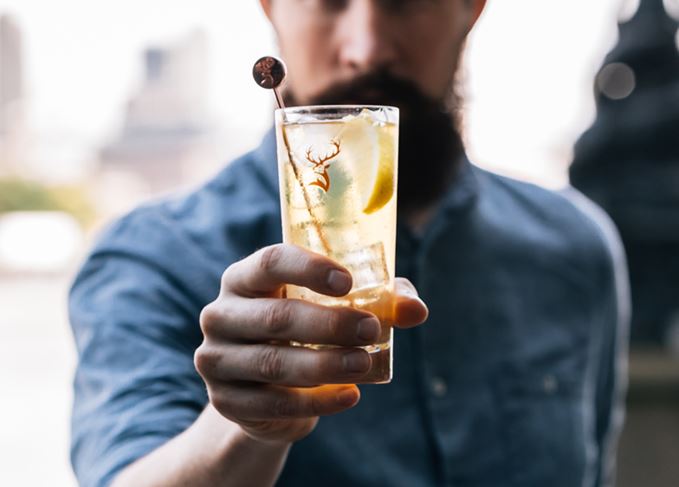 The Glenfiddich Highball, pairing Glenfiddich 12 Year Old and soda with a lemon twist over ice, was created by Glenfiddich malt master Brian Kinsman and celebrates the marriage of whisky and soda, a combination 'first explored in 1890'.
Glenfiddich recommends using 'high-quality soft-spring carbonated water' in the serve, providing a drink that is 'cool and light on the palate', with the premium soda acting as 'the perfect foil for the whisky's fruity notes'.
'We see an increasing trend in people seeking a whisky-based aperitif as the perfect kick-off to a social event,' said Lulu Fedi, head bartender at Gleneagles' American Bar and a collaborator on the Glenfiddich Highball movement.
'Glenfiddich Highball answers that call, bringing something premium in style, but full of refreshing simplicity.'
In order to promote the drink, Glenfiddich has installed a custom-created 'Glenfiddich Highballer', a machine that dispenses Highballs, at Oriole Bar in Smithfield Market in London.
The Highballer will travel around London throughout the summer to promote the Glenfiddich serve once its residency at Oriole is finished next month.