The Scotch whisky industry has achieved its target to source 20% of its fuel from renewable sources, four years ahead of schedule.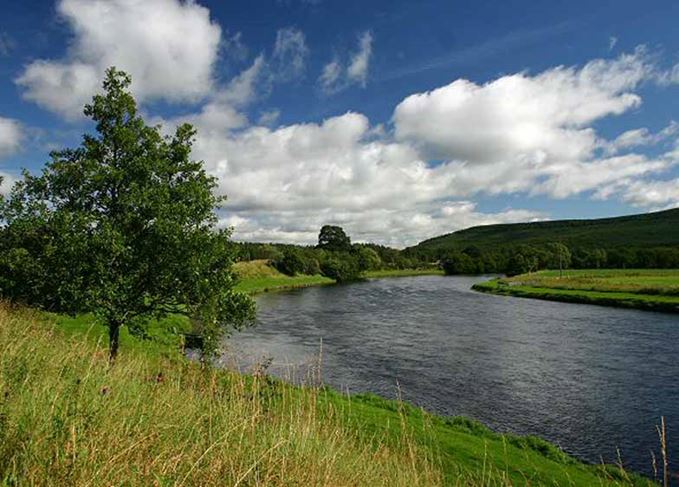 Producers across Scotland now use significantly less water, fossil fuels and non-recyclable packaging than they did 10 years ago.
In 2009 the Scotch Whisky Association (SWA), the trade body that represents Scotch producers, set out its Environmental Strategy with a goal to increase the use of green energy by 20% across the sector by 2020.
The industry sourced only 3% of its energy needs from green sources in 2008, but a new report based on 2016 data shows that industry usage has risen to 21%.
Karen Betts, chief executive of the SWA, said: 'I am delighted that the industry has made significant progress in a number of areas, and particularly that we have reached our target for the use of non-fossil fuel four years early.
'It's a testament to the industry's significant progress in helping to protect Scotland's natural resources and environment.'
She added: 'The Scotch Whisky industry takes sustainability extremely seriously.'
The figures are based on results from the SWA's 2018 Environmental Strategy Report, which uses data collected in 2016. The SWA published the report this month.

Reduce waste: Almost half of all packaging used in Scotch products comes from recycled materials

The report found that water use fell by 29% from 2012-16, saving the equivalent of 1,800 Olympic swimming pools of water.
The use of recycled packaging also rose to 44% by 2016, beating the SWA's target of 40% four years ahead of schedule.
However, some targets laid out in the Environmental Strategy have not yet been reached, such as packaging weight being reduced by 10%. Instead of reducing weight, packaging is now 2.4% heavier than it was in 2012 on account of 'consumer demand for premium products'.
The industry is also yet to achieve its target of sending zero waste to landfill. As of 2016, 4% of refuse ended up in landfill, down from 13% in 2008.
'Looking ahead, there is more work to be done to achieve all our 2020 goals,' said Betts.
'The SWA will continue to work with Scotch whisky producers, our supply chain, government and other stakeholders to ensure we deliver our sustainability strategy.'
In 2016 the SWA reviewed its Environmental Strategy after seeing a strong response from the industry. New targets set include the sourcing of 80% of primary energy from non-fossil fuels, such as anaerobic digestion and solar power, by 2050.