Speyside distillery has unveiled a new visitor experience and 'craft spirit, art, tastings and distribution venue', hosted in an off-site retail park.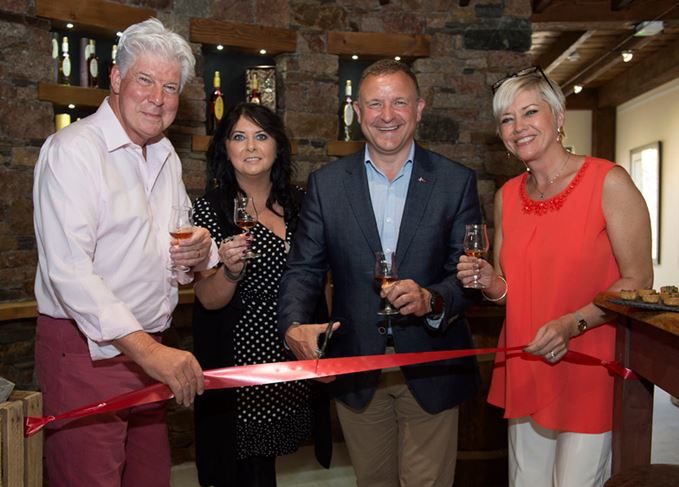 Based at the Aviemore retail park in the Cairngorms – 15 miles from the Speyside distillery near Kingussie – the facility known as The Snug will share the process of creating the distillery's whisky and gin, in addition to hosting tastings, masterclasses and displays of local art by artist-in-residence Joanna McDonough.
The venue will also stock Speyside distillery's Spey and Beinn Dubh Scotch whisky brands alongside Byron's, the distillery's brand of gin.
'The Snug will be a first-class facility for our team and global brand ambassadors, customers and VIP guests, where they can further establish their knowledge and understanding of Speyside distillery, its craft spirits and art,' said Speyside managing director Patricia Dillon.
Speyside Distillers CEO John Harvey McDonough said: 'We describe Speyside distillery as the secret distillery because it's hidden from the public, but all that is going to change now.
'The Snug will allow us to have a presence in Aviemore, and the distillery itself will continue to welcome a very limited number of people in pre-organised visits.'
The Snug, named after a pub frequented by McDonough's late grandfather, will also help fund a community scheme, run in conjunction with Cairngorm Business Partnership, to provide free transport to vulnerable individuals in rural areas to prevent social exclusion.
McDonough added: 'He [McDonough's grandfather] regarded The Snug as something of a village community for the locals, as they all gathered there to share their life experiences and help each other out – always, of course, over a drink.
'And that's what we want to do with The Snug: work with the local community and create a focus for the distillery, while also helping a local charity and stimulating the economy of the Cairngorms.'
The Snug is the result of a £200,000 investment by Speyside Distillers, which also attracted a £90,000 contribution from Highlands and Islands Enterprise.