Speyside distillery BenRiach has collaborated with Scottish menswear brand Kestin Hare to launch five whisky-inspired garments as part of its Spring 2019 collection.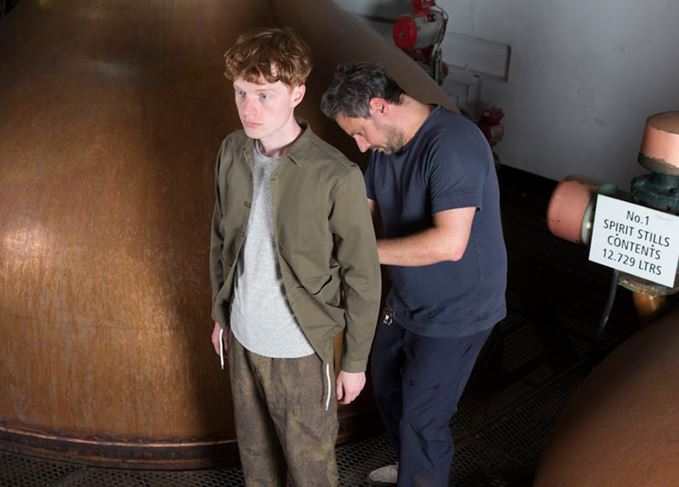 The clothing brand has used traditional methods, including naturally dyeing clothing with peat, to pay homage to the way whisky is made at the distillery.
'We are delighted to join forces with Kestin Hare menswear to create experimental, hand-crafted, whisky-inspired products for 2019,' said BenRiach global brand ambassador Stewart Buchanan.
'The garments are inspired by our eclectic mix of cask types and two of our distinct styles of Scottish whisky, heavily peated 10-year-old Curiositas and four cask-matured 21-year-old non-peated.'
The two BenRiach expressions were the reference for Kestin Hare's shop coat, which has been dyed to 'represent the unique colours' of the whiskies themselves.
Hare has also created a 'digital cask print' inspired by whisky casks, and has applied the new print to its torness parka, traveller jacket, fatigue short and storr pant.
Kestin Hare, the brand's founder, said: 'I'm a big fan of weaving in Scottish heritage into my collections, and when I went to visit the BenRiach distillery I was so charmed by the process, the whisky, the people and the location, it gave me lots to play with.
'I think we have developed a high impact capsule collection with real depth and meaning to the story.'
Hare launched his clothing label in 2014, having been inspired by his grandfather's vintage fashion style.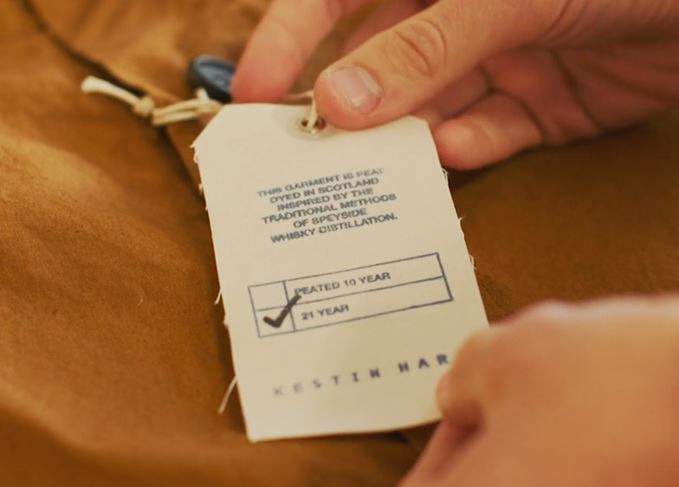 Divine inspiration: Some garments have been created around particular BenRiach expressions