BenRiach distillery is marking its 120th anniversary with the release of a 1998 single cask matured for 20 years.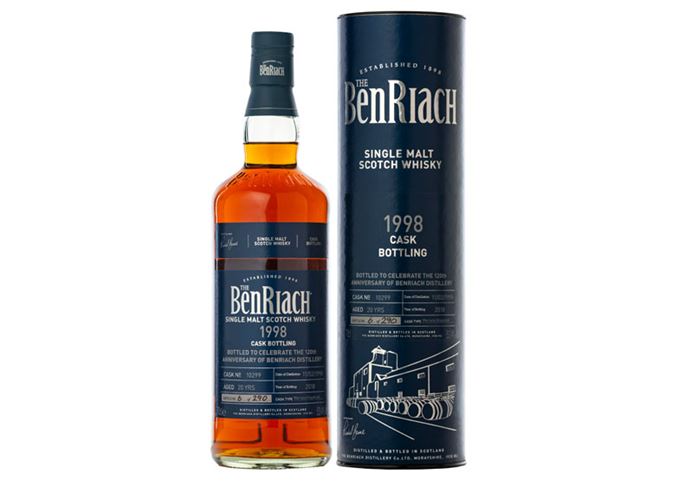 Cask #10299, a marsala hogshead, was filled in 1998 – exactly 100 years after BenRiach began distilling in 1898.
Bottled at 20 years old and 53.4% abv, the whisky is said to contain notes of spiced fruit, candied grape, hazelnut chocolate and black pepper.
'Cask No. 10299, which I saw laid down 20 years ago, celebrates the multifaceted, fruit-laden style for which BenRiach is renowned and unlocks a cocktail of fruit sweetness,' said BenRiach global ambassador Stewart Buchanan.
Just 290 bottles of the single cask will be made available for purchase exclusively at the BenRiach distillery visitor centre in Speyside.
Each bottle will be hand-signed by master blender Rachel Barrie.
BenRiach distillery was founded in 1898 by John Duff, and lived through periods of prolonged closure throughout the last 120 years.
It continues to be one of the few distilleries in Scotland to operate its own floor maltings.