Travellers to London's Heathrow Airport will have the chance to buy an exclusive 12-year-old single cask bottling of Speyside single malt BenRiach.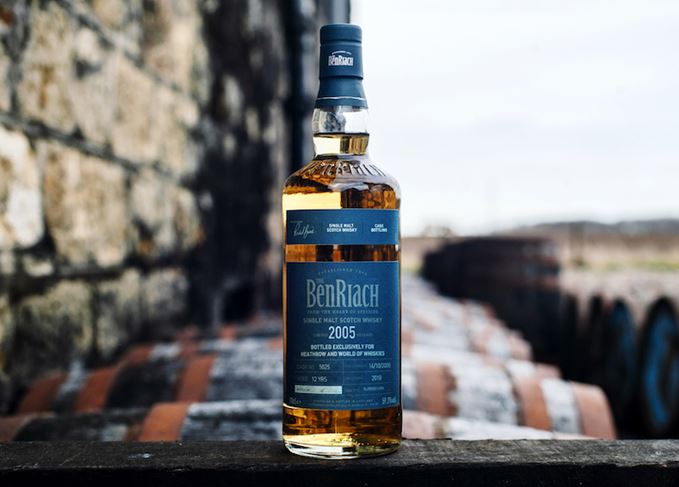 The whisky, distilled in 2005 and matured in an oloroso Sherry cask, is described as having a nose of honeycomb, chocolate and honey-covered dates, and a palate of dark chocolate, herbs, honey-coated almonds and figs.
It will be available to purchase for £119.99 a bottle on a first come, first served basis at World Duty Free and World of Whisky stores in all Heathrow terminals during the Heathrow Whisky Festival, which runs until 26 June this year.
The whisky was chosen by a combined team of World Duty Free tasters and a group of spirits enthusiasts from the Heathrow Airport team, according to BenRiach owner Brown-Forman.
'BenRiach has a reputation as a very progressive distillery that holds some of the most experimental casks in the Speyside region of Scotland,' said Eric Helms, director of marketing at Brown-Forman Global Travel Retail.
'We think this special cask selected for the Heathrow Whisky Festival will contribute to that reputation.'