Highland distillery Tomatin has replaced its 1988 vintage bottling with a new 30-year-old addition to the brand's core range.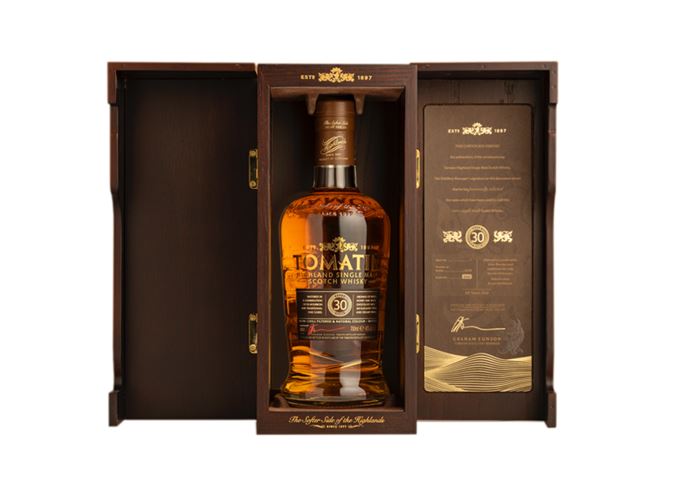 The whisky has been finished in first-fill ex-Bourbon barrels and bottled at 46% abv.
The expression is said to contain notes of 'golden honey and smooth white chocolate' on the nose, with 'a fusion of tropical fruits' on the palate and a 'creamy' finish.
Tomatin has released an initial batch of only 3,000 bottles, with 450 of those bottles available in the UK.
A further 600 bottles have been released in the US, while the remaining 1,950 bottles will be sold in other markets around the world.
Tomatin sales director Graham Nicholson said: 'Our core range has a wide breadth of whiskies and we expect the 30-year-old will prove very popular with customers who are looking for something premium and luxurious.'
The whisky will be available from specialist retailers for £300 per 70cl bottle.
Tomatin's move from a vintage bottling to an age statement comes after Glenrothes revamped its entire core range, abandoning vintages because age statements were seen to be 'indicative of a whisky with better taste and a higher quality'.