Balblair distillery is shaking up its range of single malt whiskies by replacing their iconic vintages with age statements.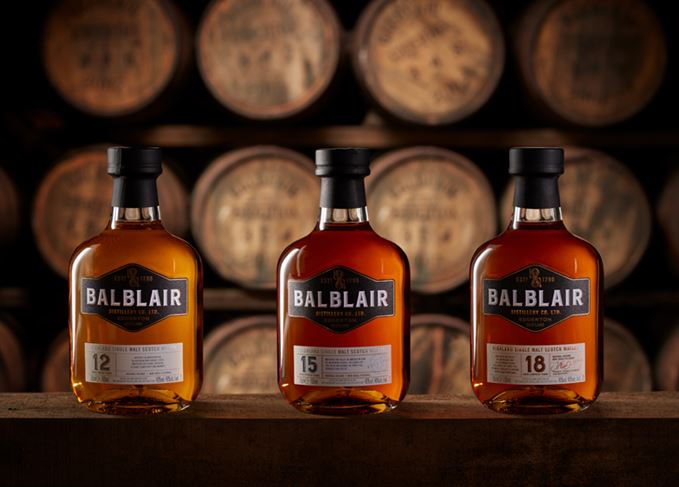 The Highland distillery will introduce four new expressions, aged between 12 and 25 years, in a move its owner Inver House Distillers describes as signalling 'a new era for Balblair'.
The new collection will launch in the UK this month, and roll out globally from April 2019.
Balblair has become known for its annual vintage releases, each containing whisky distilled and laid down within one single year.
While the new range is designed to 'reinvigorate' Balblair, brand manager Matthew Jamieson said the whisky 'isn't changing'.
'Balblair will always be a single malt Scotch whisky of premium quality, with a true Highland strength of character,' he said.
'We're immensely proud of our new collection and confident that the flavour profiles, along with super-premium packaging, will reinvigorate Balblair and excite consumers.'
The new whiskies, all of which have been bottled at 46% abv, include:
Balblair 12 Year Old (£45), which is matured in ex-Bourbon casks and double-fired American oak casks, with notes of 'dried orange, ground spices and sweet vanilla'.
Balblair 15 Year Old (£75), which has been initially matured in ex-Bourbon casks, followed by first-fill Spanish oak Sherry butts, and has notes of 'dark chocolate, tropical fruit and creamy vanilla'.
Balblair 18 Year Old (£120), has also been matured initially in ex-Bourbon casks, followed by first-fill Spanish oak Sherry butts, but is said to have notes of 'juicy apricots, vanilla custard and raisins'.
Balblair 25 Year Old (£500), has been matured initially in ex-Bourbon casks then finished in ex-oloroso Sherry casks. It's said to have notes of 'oily citrus, chocolate praline, fresh tobacco leaf and blood oranges'.

Whisky history: Balblair has claimed to be leaning on its heritage with its shift to age statements

John MacDonald, Balblair distillery manager, said: 'As one of the oldest working distilleries in the Scottish Highlands, Balblair has a long and rich history of crafting premium single malt Scotch whisky.
'Our new collection is intrinsically linked to our heritage and is testament to the place and the people behind our whisky, while being emblematic of our "True Highland Spirit".'
The range comes in new packaging which retains Balblair's signature bottle shape and features a new brand logo inspired by the nearby Struie Hill.
Balblair will continue to release vintage expressions on a limited basis.
The removal of Balblair's vintages follows a similar move by Speyside distillery Glenrothes in September 2018.
At the time, a spokesperson for Glenrothes said: 'Premium drinkers are more confident when choosing a whisky with an age statement, as it acts as an important cue in navigating the range.
'What's more, to them, the age statement is indicative of a whisky with better taste and a higher quality.'