Luxury Singapore hotel Vagabond Club has opened its 'hidden' Whiskey Library this month, a high-end bar with over 1,000 'rare and award-winning' whiskies on offer.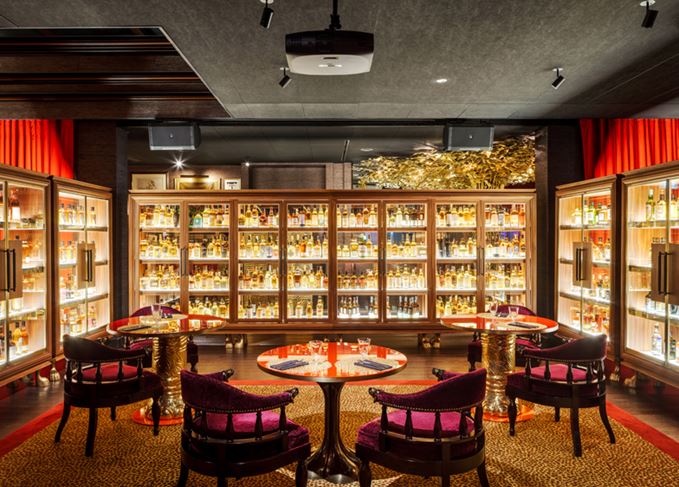 The bar's collection is made up of predominantly single cask and limited edition bottlings, and is said to have been designed for drinkers seeking 'a unique, hidden experience'.
Hotelier and real estate developer Satinder Garcha, ranked as one of Singapore's 50 richest men by Forbes in 2015, was inspired to create the Whiskey Library at the Rochor hotel after a holiday touring Scotland's distilleries.
Garcha said: 'What started out as a vacation with friends travelling around Scotland and visiting distilleries soon turned into an eye-opening journey of discovery… [of the] artistry, culture and the incredible history behind whiskey-making.
'These elements inspired me to bring these untold stories to Singapore where anyone and everyone can experience the profound pleasure of enjoying truly great whiskies.'
The Whiskey Library offers a membership scheme, costing S$3,000 to join, which provides members with access to one of 80 private lockers in which they can store up to 15 bottles of whisky.
For each two bottles of whisky purchased at the Library, members are able to bring one of their own and store it in their personal locker.
The bar also offers a selection of cigars, a range of white spirits and entertainment including jazz and live readings.
Although 'over 1,000' whiskies are available to buy at the Vagabond Club, it has not claimed the Guinness World Record for the most varieties of whisky commercially available, a title Sweden's Hotel Skansen won this year with 1,179 different bottles available to purchase.