Benromach distillery has bottled 184 decanters of a 1978 single cask, to mark the end of its 20th anniversary revival celebrations.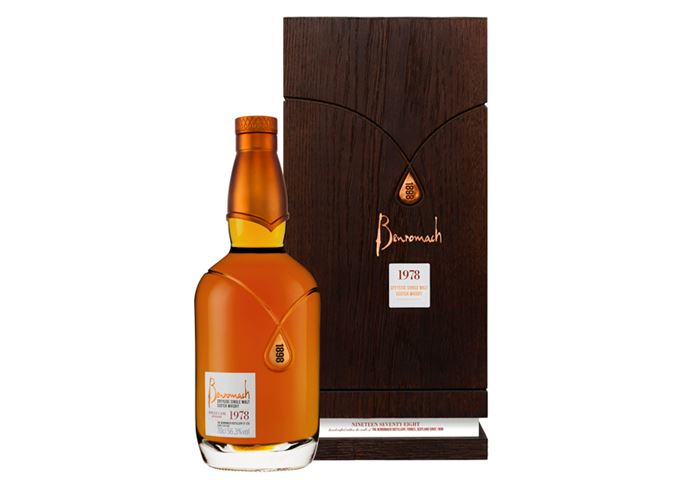 The expression builds upon a year of releases designed to celebrate the Speyside distillery's reopening in 1998 following 15 years of closure.
Keith Cruickshank, Benromach distillery manager, said: 'Over the 40 years that this intriguing whisky was maturing, it drew incredible depth, character and flavours from the wood. Outside the cask, the distillery was evolving and changing.'
'We are confident our 1978 vintage will surpass expectations and are proud to be releasing such a rare and precious whisky during the 20th anniversary year of distilling restarting here at Benromach.'
The 'extremely rare' whisky has been matured in a single refill Sherry hogshead cask, and bottled at a cask strength of 56.3% abv.

Enduring spirit: The Speyside distillery has been operating since 1898

The expression is described as having an 'aroma of honey and vanilla, along with ripe fruits', and 'a touch of butterscotch and fresh ginger'. On the palate, it has a 'subtle peat smoke on the finish'.
The whisky is presented in a decanter-style bottle enclosed in a dark oak wooden box, said to represent the washbacks at Benromach.
Benromach 1978 is available globally at select retailers, for around £1,250.
The launch caps off a year of celebrations for the brand, which also saw the introduction of Benromach Cask No 1, a bottling containing whisky from the first cask to be laid down at the Speyside distillery when it reopened in 1998.
Benromach also released the limited edition 19-year-old 20th Anniversary Bottling in April.