Benromach distillery
Speyside Single Malt Scotch Whisky
Despite the stills being smaller, Gordon & MacPhail's new make bore a striking resemblance to that made under DCL's stewardship. Quite how this happened is one of the mysteries surrounding Scotch and goes some way to adding to the belief that there is something about a distillery's own microclimate which influences the character of the spirit.
Since then, it has appeared in peated guise, as an organic release, a 100% Golden Promise release, and in a succession of finishes in fortified and wine casks. With more time under its belt extra weight is now being shown by the maturing spirit.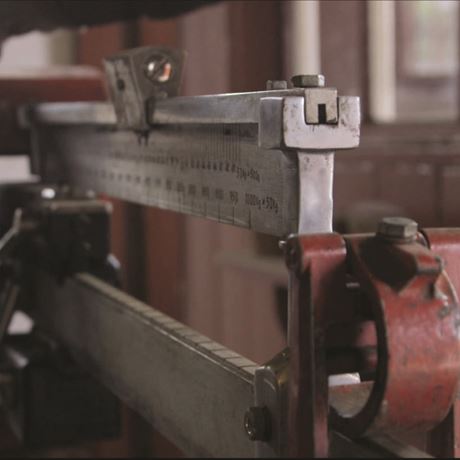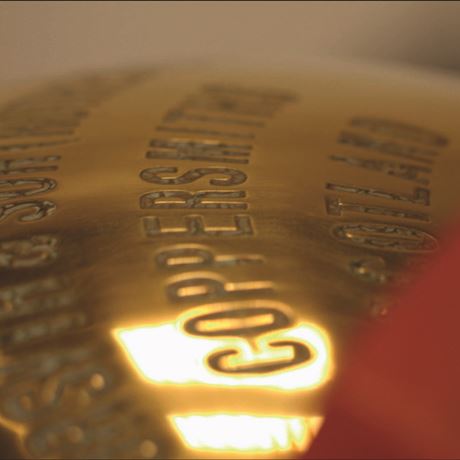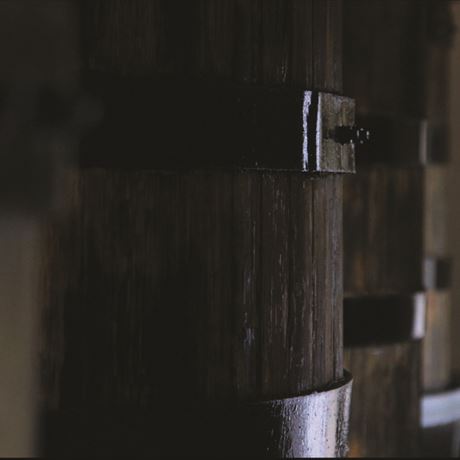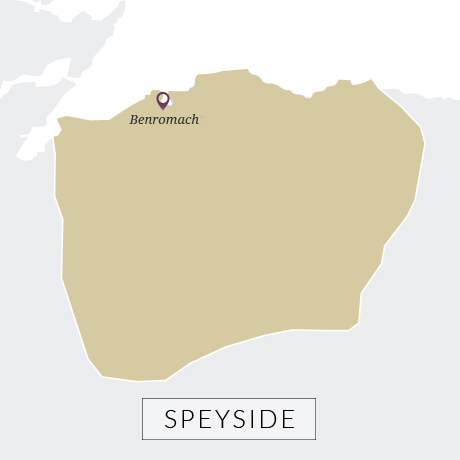 Region

Speyside

Production type

Single malt

Distillery Status

Working
Benromach History
Benromach's tale comes in two distinct parts. This Forres-based distillery was yet another of the new builds of the late 19th century, constructed on land rented from a forgotten giant of the Victorian/Edwardian whisky trade, Alexander Edward [see Craigellachie/Aultmore].
Building started in 1898, but the distillery didn't start making whisky until 1900. Its production was intermittent after that, with the distillery passing through a number of hands: Macdonald Greenlees, Joseph Hobbs, National Distillers of America and, finally, DCL.
The industry giant kept it running until 1983, when it was closed, one of a large number of distilleries which were shut as a result of an industry-wide stock surplus.
After 11 years of silence – during which its interior had been cannibalised for parts by Diageo – it was bought by Elgin's Gordon & MacPhail. The firm then set about building what was effectively a new distillery in the shell of the old. It took the firm five years of trials before the first spirit was made.
Timeline
1898

The Benromach Distillery Company, founded by Duncan McCallum and F.W. Brickman, begins building a facility in Forres, Morayshire

1900

The distillery opens, but closes immediately due to financial woes

1907

Benromach reopens as Forres distillery for three years under McCallum

1910

The distillery closes again, this time until after WWI

1931

Benromach falls silent once more for five years

1938

Joseph Hobbs buys the distillery before passing it onto National Distillers of America

1953

Ownership transfers to DCL, which keeps the distillery open for 30 years, refurbishing the facility and abolishing its floor maltings

1983

Benromach is mothballed yet again

1993

Gordon & MacPhail buys the distillery from United Distillers, but takes five years to get it up and running again

1999

Gordon & MacPhail opens a visitors' centre at the site

2009

Benromach 10 Year Old, the distillery's flagship whisky, is released
Owners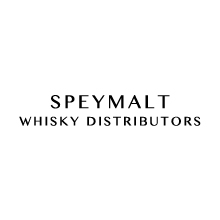 Parent company
Current owner
Previous owners
Contact
Address

Benromach Distillery




Invererne Road




Forres




Moray




IV36 3EB




United Kingdom

Phone

+44 1309 675968

Visitor Opening Hours

Monday

9.30am (May-Sept), 10am (Oct-Apr) to 4pm (Oct-Apr), 5pm (May-Sept)

Tuesday

9.30am (May-Sept), 10am (Oct-Apr) to 4pm (Oct-Apr), 5pm (May-Sept)

Wednesday

9.30am (May-Sept), 10am (Oct-Apr) to 4pm (Oct-Apr), 5pm (May-Sept)

Thursday

9.30am (May-Sept), 10am (Oct-Apr) to 4pm (Oct-Apr), 5pm (May-Sept)

Friday

9.30am (May-Sept), 10am (Oct-Apr) to 4pm (Oct-Apr), 5pm (May-Sept)

Saturday

9.30am to 5pm (May-Sept)

Sunday

10am to 4pm (June-Sept)