Ballantine's has introduced the first in a new series of travel retail-exclusive blends designed to showcase the brand's signature flavours.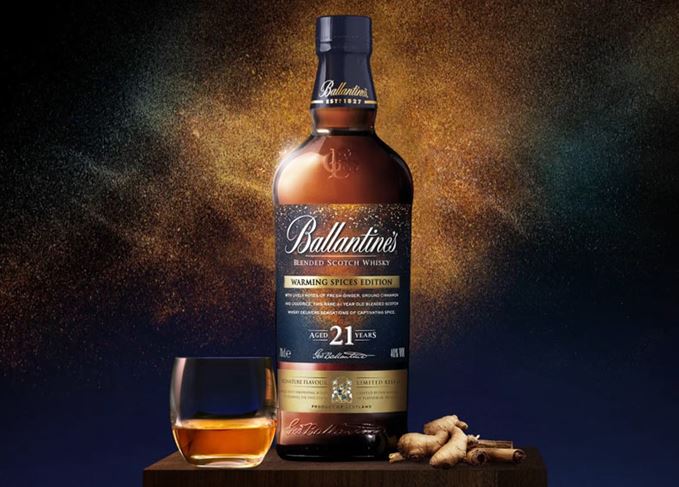 Four whiskies will be released in the Ballantine's Signature Flavour series over the next four years, with each focusing on a specific flavour characteristic found in Ballantine's.
The first edition, Ballantine's Warming Spices 21 Year Old, has been matured in a mixture of ex-Bourbon and Sherry casks to 'showcase the evolution of flavour imparted by the cask', and is bottled at 40% abv.
Launched at airports across Asia, Australasia and Europe in November for US$147 a bottle, the blend has been designed to catch the eye of Christmas shoppers.
Ballantine's master blender Sandy Hyslop said: 'When given the rare opportunity to experiment with our beloved 21-year-old blend, I wanted to celebrate the alchemy of the continuous interactions between the whisky and the cask over 21 years.
'This limited release showcases this evolution of flavour and delivers amplified layers of complex spices which pay homage to 21 years of maturation.'
Ballantine's Warming Spices will be available for the next 12 months, with a new 21-year-old expression replacing it in November 2019.