Ballantine's Profile
Blended Scotch Whisky
Ballantine's established itself early on as a smooth, easy-drinking blend and that reputation still sticks today. Comprised of some 50 single malts – mostly from Miltonduff and Glenburgie – and four grain whiskies, the blend delivers sweet vanilla and cocoa notes in its youth and among its no-age-statement expressions, building layers of honey, toffee and spice as the age develops.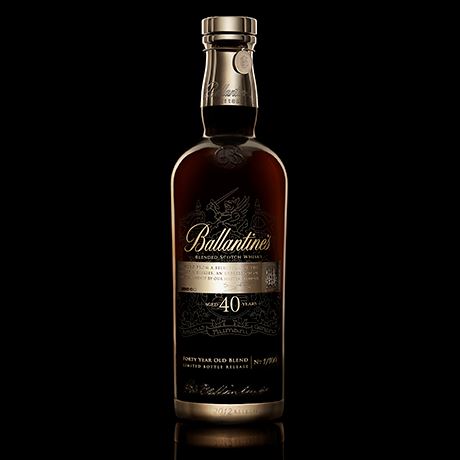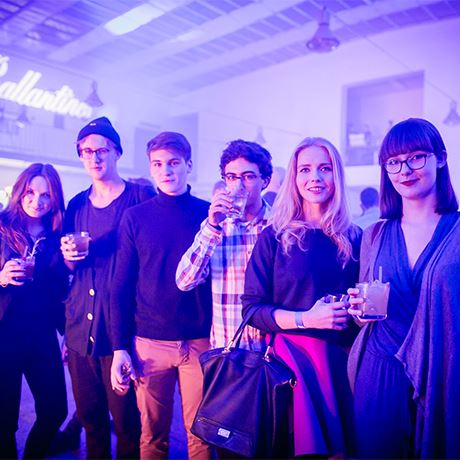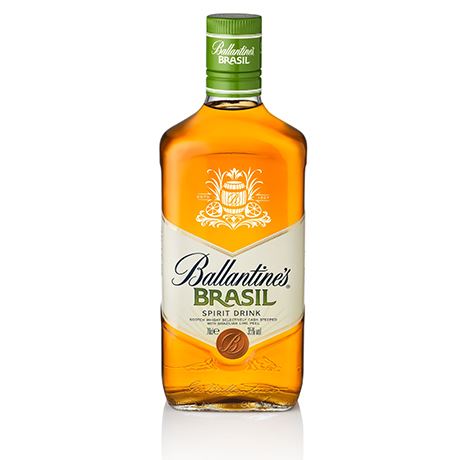 Production type

Blended grain
Blended Scotch
Ballantine's History
The story of the world's now second biggest-selling Scotch whisky began in 1827 when farmer's son George Ballantine established a shop in Edinburgh, which eventually extended its wares into wines and spirits.
In 1865 Ballantine handed the shop's operation over to his eldest son, Archibald, while he set up a second, larger premises in Glasgow. With the new business Ballantine began creating his own blends, which drew so much interest he enlisted the assistance of another son, George Jnr, into the business with him and began trading under the name George Ballantine & Son.
In 1891 George Ballantine passed away and the business was passed officially to his son, George. It was five years later that George Ballantine & Son was granted a Royal Warrant by Queen Victoria following a regal visit to Glasgow.
In 1910, what was to become the brand's flagship blend – Ballantine's Finest – was launched. Riding a high, George Jnr sold the business for a sizeable profit to Barclay and McKinlay in 1919, who adopted the Ballantine's brand name in favour of Talisker.
In 1935 the group, including George Ballantine & Son, was sold to Canadian distiller Hiram Walker-Gooderham & Worts which set about securing a selection of whiskies to supply the blend. Hiram Walker began purchasing several distilleries, including Miltonduff and Glenburgie – both in 1936, and built the mammoth Dumbarton complex, which housed the largest grain distillery in Europe at that time. Whiskies distilled at both Miltonduff and Glenburgie continue to form the backbone of Ballantine's today.
During the 1960s Hiram Walker began focusing on exports to Europe, so much so that by 1986 the Ballantine's brand had become the largest brand in the continent and the third largest-selling whisky in the world. In 1987 Hiram Walker sold out to Allied Domecq.
In 2002 the Dumbarton plant was closed down and production shifted to Strathclyde grain distillery, although a large bonded warehouse complex and bottling plant still exist in Dumbarton. Three years later the brand was acquired by French drinks group Pernod Ricard and falls within its Chivas Brothers whisky portfolio.
The core portfolio consists of Finest, Limited, 12, 17, 21, 30 and 40-year-olds, while a lime-flavoured extension, Ballantine's Brasil, was launched in 2013.
Timeline
1827

George Ballantine's Edinburgh grocery store begins supplying Scotch whiskies to select clientele

1869

The business is moved from Edinburgh to Glasgow where a second branch has been operating

1891

George Ballantine dies aged 82

1895

Queen Victoria grants George Ballantine & Son a Royal Warrant

1910

Ballantine's Finest blend is created, which becomes the company's flagship product

1919

The business is bought by R.A. McKinlay in partnership with James Barclay

1930s

Ballantine's 30 Year Old is produced and the brand is exported to the US, Europe and Asia

1935

George Ballantine & Son is acquired by Hiram Walker

1938

George Ballantine & Son is bestowed with a Grant of Heraldic Arms, a crest that appears on every bottle of Ballantine's

1950s

Ballantine's 17 Year Old is exported into Japan and Asia duty free

1986

Ballantine's becomes one of the top three best-selling whiskies

1987

Allied Lyons buys Hiram Walker

1994

Allied Lyons purchases Spanish drinks group Domecq to form Allied Domecq

1996

Ballantine's Finest rolls out its Inspiration global marketing campaign

2002

The Dumbarton grain distillery is mothballed and production moves to Strathclyde distillery in Glasgow

2005

Pernod Ricard purchases Allied Domecq, and ownership of Ballantine's transfers across

2012

Ballantine's 40 Year Old – named the 'pinnacle' of the portfolio – launches in Asia

2013

The brand's first foray into flavoured 'Scotch' appears in the form of Ballantine's Brasil

2015

Dalmunach distillery, which will produce liquid for Ballantine's, officially opens
Owners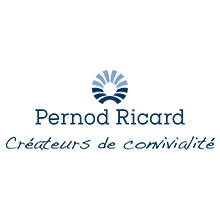 Parent company
Current owner
Previous owners